yesterday was a briliant, sunny day in paris, we had two appointments with stores which both booked Toujours Toi! yey! We also met up with super sweet and cool
Kristina
who is an amazing stylist and blogger. check out her blog
here
!
I did a little Sarkozy here and stood on the ledge because I am a teensy bit shorter than Kristina :)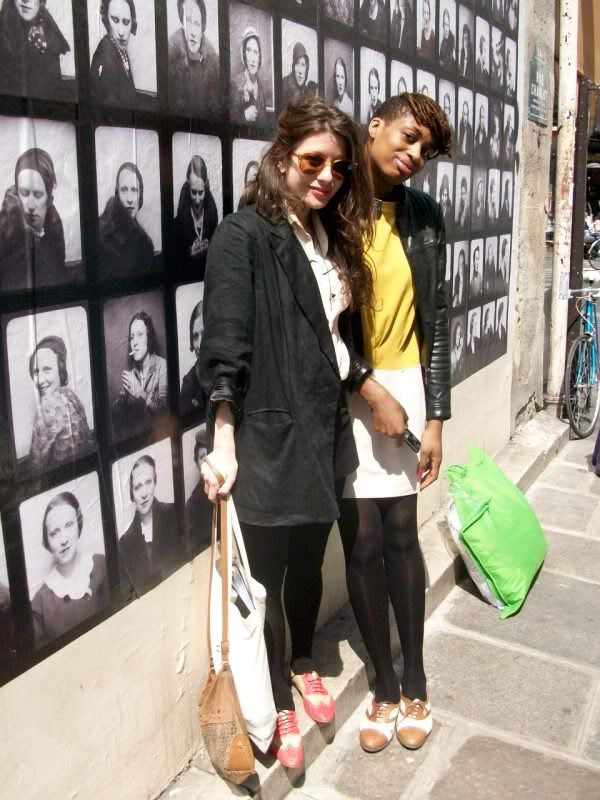 whenever Kristina and me meet we match, this time it was the shoes. Wonder how we will match next time!
fashionable laundry: Jalouse in the laundry bag. the laundry bag also fit so perfectly in the Comme de Garcons pocket store we visited!the green and white.