I have to take blogging about the event which was almost a week ago in strides! I am all backed up blog wise. so many pictures, and I am working like mad at the moment,.
first I got a present! wow so beautiful, I love Japanese wood prints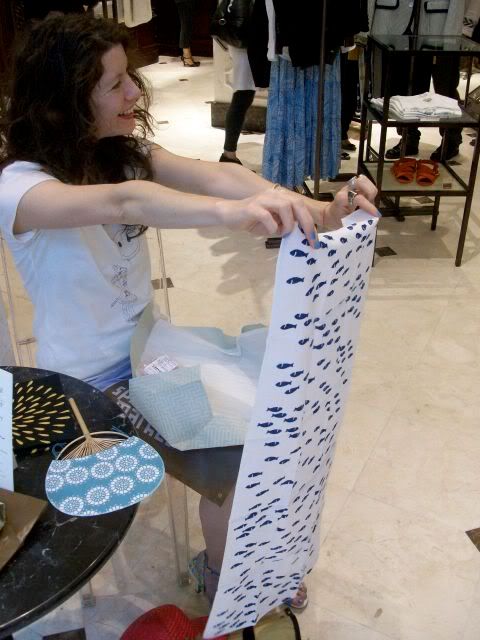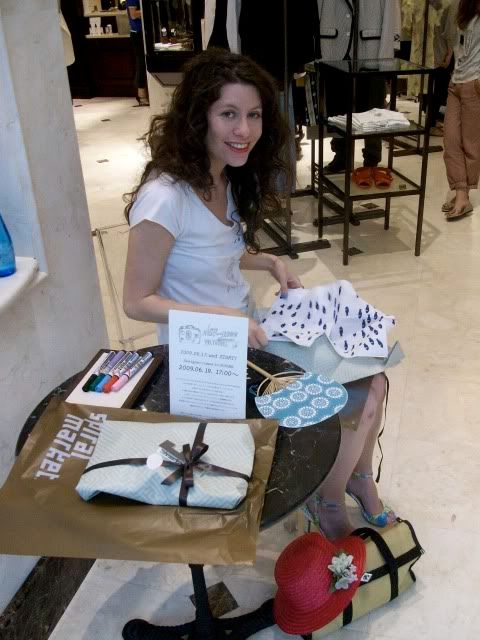 and then there was the prepping of the pens!
In all pics I am wearing the "smilie" T-shirt and
Honeypie
shorts