Inspired by my twitter friend
LeTrainBleu
I started thinking of cinematic wardrobes I wouldn't mind wearing right now...It's a super procrastination thing to do!
And there are so many images I am thinking of that I can't find! Like where is the image of Diane Keaton on the beach in the Hamptons in
Play it Again Sam
in the perfect perfect summer outfit?
"Pierrot Le Fou"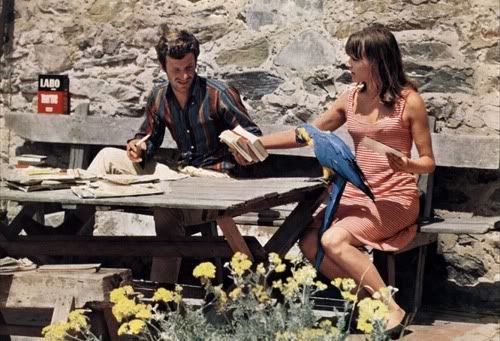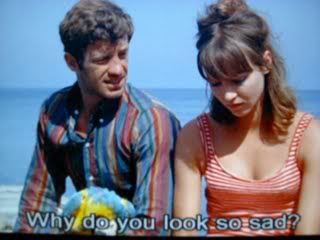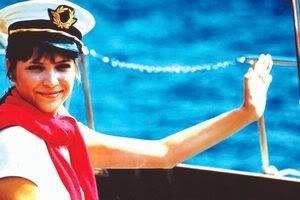 and
Jules et Jim