hi everyone! oh my god where has time gone?! It's total crunch time again. I am trying to stay calm..the seasons come and go so fast it makes my head spin!!
here is an article from the Swiss Blick am Abend newspaper with a preview for our fall/winter 09 collection "Everyday Is Like Sunday" .
For you un-german readers among other things you can read here that my main inspirations for the collection was "heartbreak, old records, annie hall, morrisey, Paris and winter walks on the beach"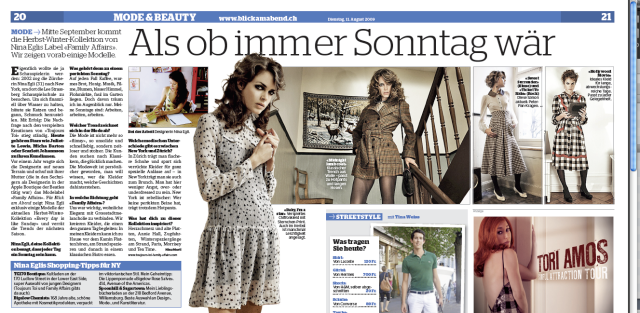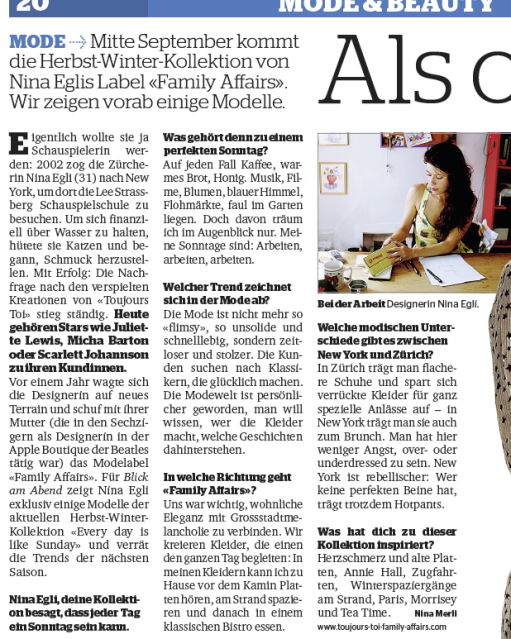 big thanks to Nina Merli for the text! all collection photos by
Philipp Muller
, my portrait by
Andrew

Lichtenstein