Met my friend
Christian Wassmann
at Select for an impromptu coffee high. Then I talked him into wearing my pink hairpiece and said I was doing a test photo. Sorry Christian but it looks good!
and here Christian is wearing "The Loner" Circe earring as t-shirt enhancement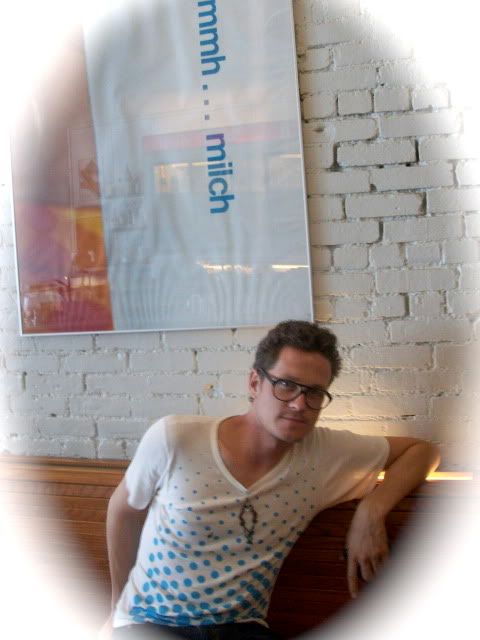 oh yes and I obviously discovered the "effects" buttons on my i-photo. Now I am constantly tempted to transform all photos into grandma photo album style..