We had so many cute visitors at
Design Days
! Here are my new friends from
Selling Tights
(more about them later!)
Geneva cutie with
Always and Forever
necklace in gold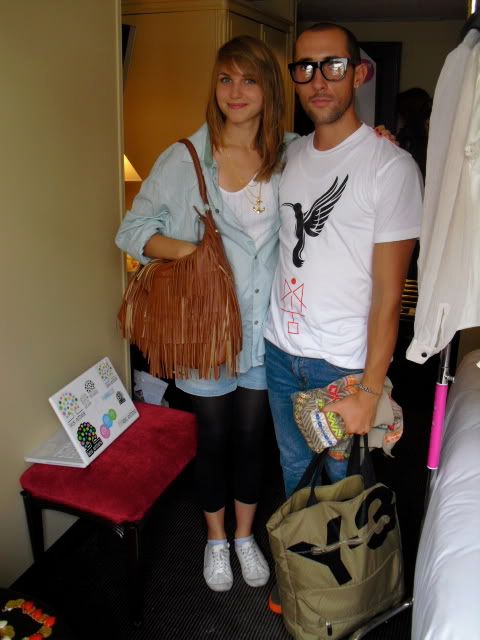 beautiful Vanessa from
Edelweiss
who organized this great event with her brand new
"Dark Side Of The Moon"
and
"Strawberry Fields"
necklace
Alex my
Twitter
friend moved to Geneva just a little while ago and she stopped by for a visit at the showroom which was so great! Check out Alex's blog
Amorous Musings!
Carmela and Alex dressed up as twins in their
"Paris is Burning"
camisoles and
Sticky Fingers
necklaces
and a young cutie with the "My Bonnie Is Over The Ocean" t-shirt