Au Revoir Simone
were in town (zurich) and it was so good to see these great girls again! We had a Family Affairs dress up hang out before their show. The show at Stall 6 was beautiful! Thank you!
Heather and me discussing very important things like tights and lemonade.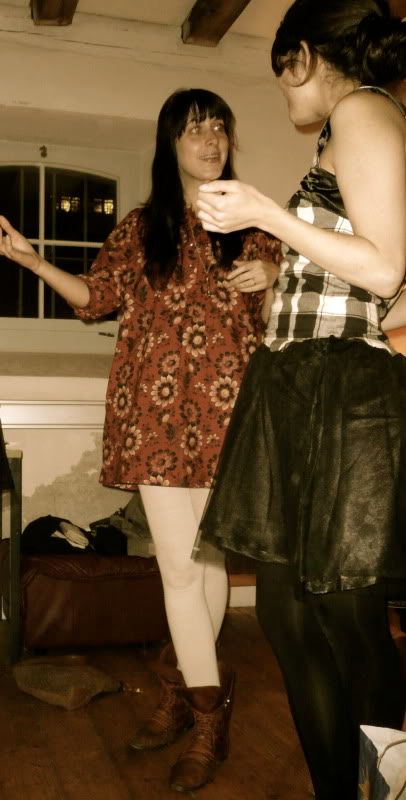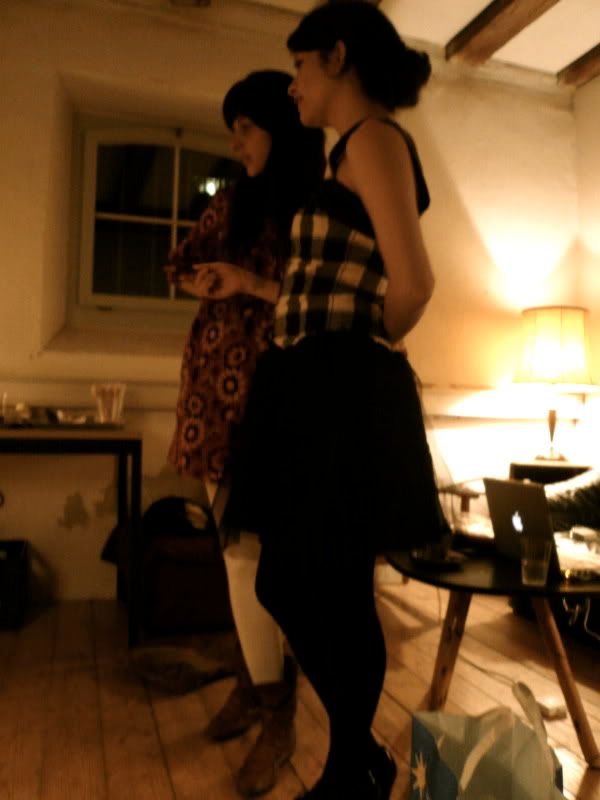 smile! and Erica is wearing the
Hollywood Movie
dress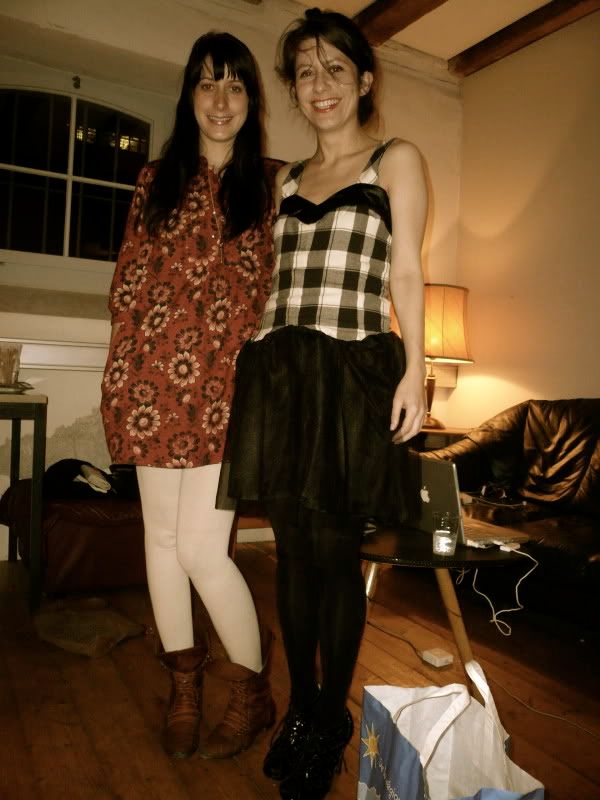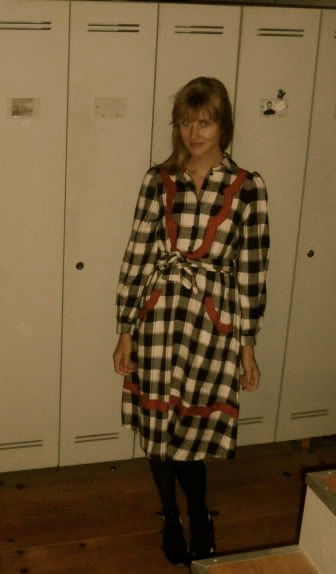 ok I know I look like a monkey who had too much sugar, but the others look great!
Erika is wearing the
Northfork
blazer, Annie and me twin out with the
Play With Fire
dress!
everyone check out their new
album!