Hi!! what days!! feel like I wanna curl up in silk pajamas and watch the wheels for a while, but hey fall/winter 10 is calling or names among other things.
The Family Affairs show on friday was such a highlight!! Thanks to every one for coming by and and all the love!
I didn't get to take any photos, but some photos are trickling in...(more to come!)
Here are a few from
Playlust
!
Ayana with the Ride of Time pants and Sweet
Surrender
blouse. holy cow I love the make-up and hair that Nicola and Tanya did!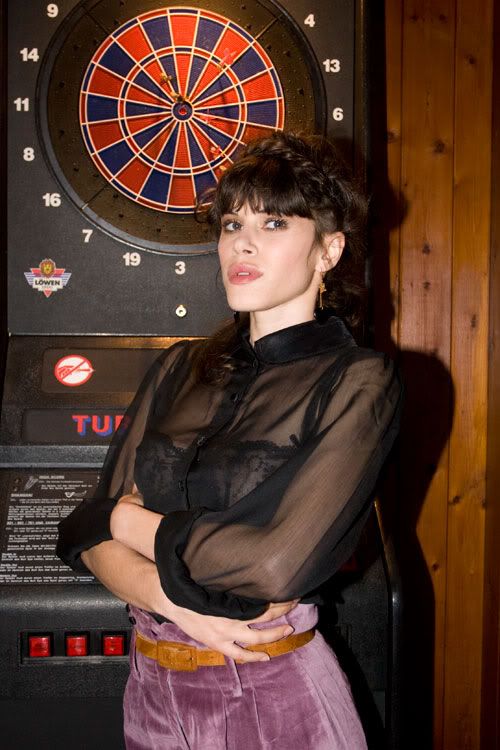 Miriam Maina with her
"Baby I'm a Star"
dress! dreeeamy. wearing a Circe "The Loner" earring
Lisa Mettier wearing the
Northfork
blazer, the
Piano
shirt and the
Cerillos
earrings!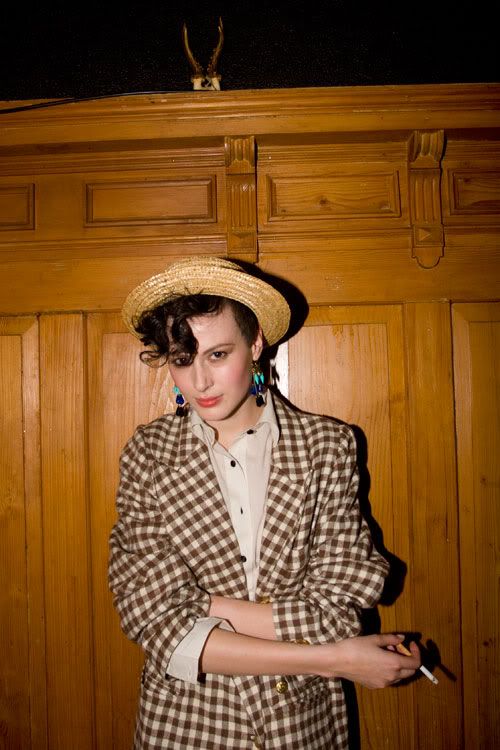 happy after the show! Can I just say that I had the most amazing team/friends who are all so talented and brilliant! showstoppers all of them!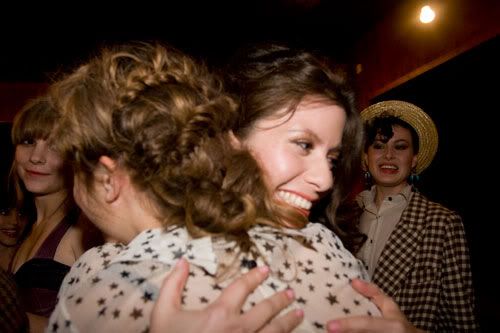 These photos are from
Anni Katrin Elmer
Ayana working her first look! Tina with the
Sweet Surrender
blouse in black and Honeypie shorts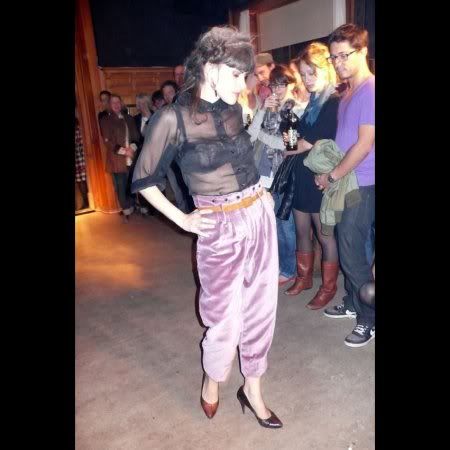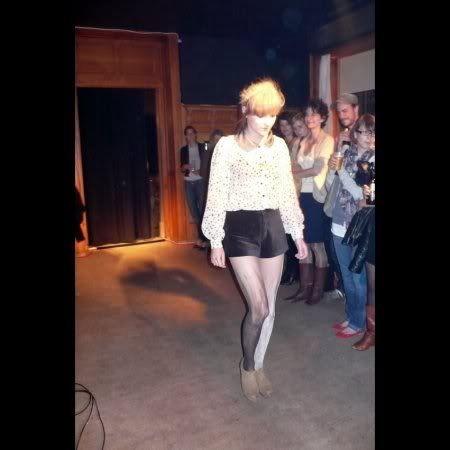 Lisa with the
London Calling
jacket and Tina with the
Magic Changes
jacket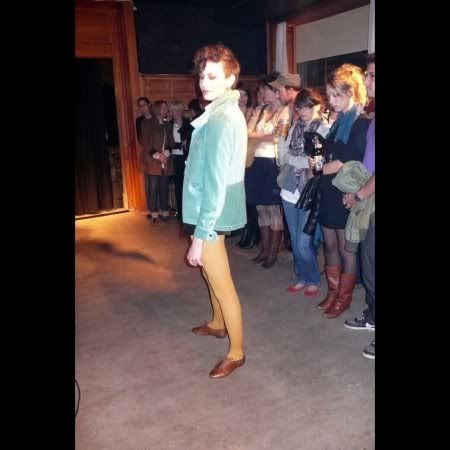 The location
Hubertus
was a dream for the show. It was just straight out of a movie, I hope I'll get some more pics from the loaction. It used to be this really rustic old restaurant until a young crew took over..there are still taxidermy owls and deers on the wall...