This Nike shoot for Kinki shot by Jonas Kündig was lot's fun! Barbeque, good music, fun people, pitch black forest and trying to get dressed in the dark and not fall over. After putting on the Nike Air sneakers I thought; Shit I've forgotten what truly comfortable shoes feel like.
Here I (but these are not my eyebrows) am covering up dear Arlette's face! Arlette is the buyer of
Kitchener plus
and I never meant to do any harm..Arlette is wearing her own
Sailor's Love
earrings!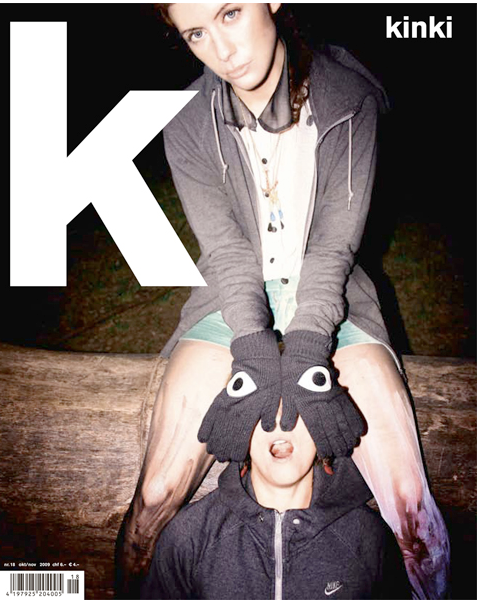 In all photos I am wearing Nike hoodie AW77,
Selling Tights
tights, Sailor's Moon necklace (Circe),
Cerillos
necklace (Toujours Toi),
Sweet Surrender
blouse and Honeypie shorts (Family Affairs) voila
Totally STREET! with Stephan Armleder aka
Genevan Heathen
and
skateboard legend Jason Singer
.