Had a small thriftattack with Stella and Cole today at the Brockiland in Zurich (I happen to stay right across from this amazing place!) Cole found the strangest photo ever and Stella is holiding a silk shirt that looks like a tote bag in the photo.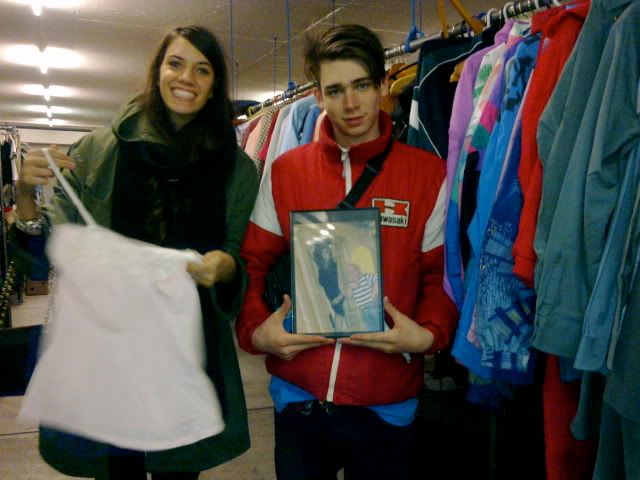 I got a pair of heels that are a hybrid of Frankenstein and Jerry Hall yet so comfortable! When I tried them on I said "The're gonna be my new sneakers". And another add on to my "weird knit" collection (present from Stella) The
Elisabeth necklace
is gonna be best friends with this one!