Finally I officially present to you the new darling of the Family;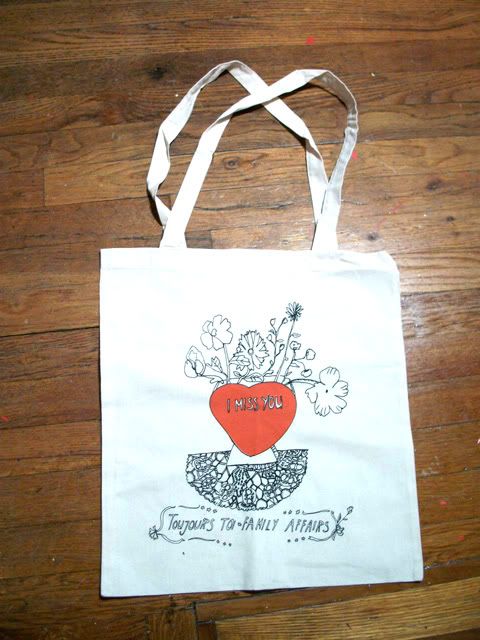 sorry for the less than stellar photo. But I am in getting stuff done mode and if I don't put it up now when will I? will have cuter pictures soon! Oh and if you have that bag will you send me postcards from the road with the bag?
The surprise is you can actually buy the bag now online! for a
Valentine's special
($12!) because I
LOVE
you! Just go
here
In the next days I wil post the bag in ACTION for you.