My mums and sister came over for brunch this Sunday. It was one of these endless brunches in the sun which I love. Where the coffee doesn't make you nervous and you can eat without getting full. Later Alessa dropped by and we laughed our cares away.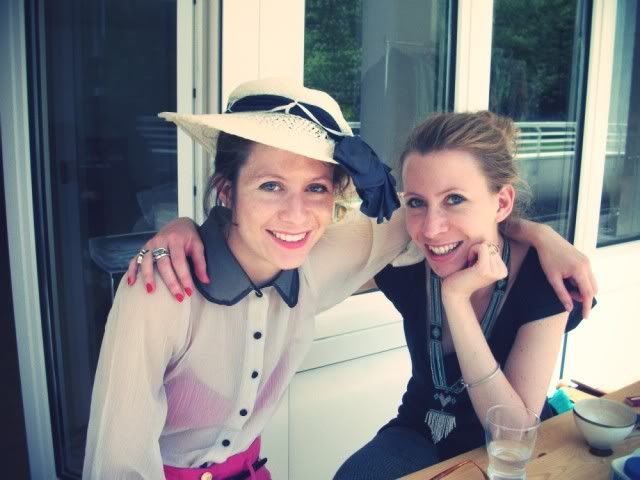 my sister wore a really cool Toujours Toi / Circe remix; the
River Deep
beaded necklace, the
Fly Away
necklace in gunmetal & the Mushroom and the new Snake Circe rings!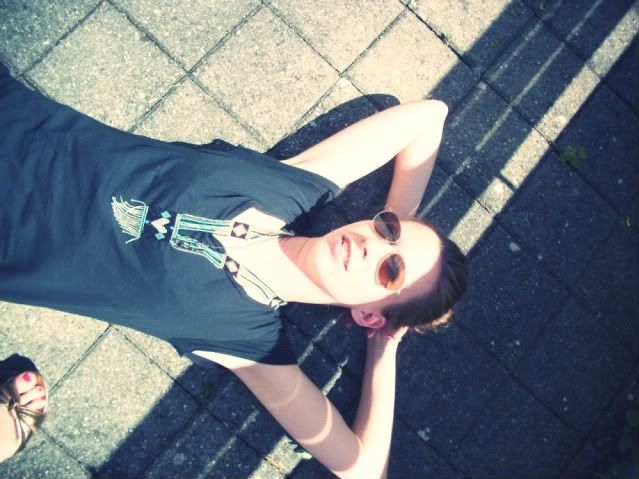 I wore the fw09
Sweet Surrender
blouse, and the ss10
Cassis
short in pink linen!