The rain guy actually stopped raining for a day and we were able to do the Rimini market. So many people and so little time! If you are a diver you just might find some Toujours Toi underwater that fell through the cracks. We had so much to do so I took almost no photos. Along with 9 other designers/stores we did a show. It went great I think.. I was still dressing someone while they walked. All the models were super sweet and pretty! The whole thing was so fun! Thanks to everyone who helped and organized!! I am hoping for some more photos soon!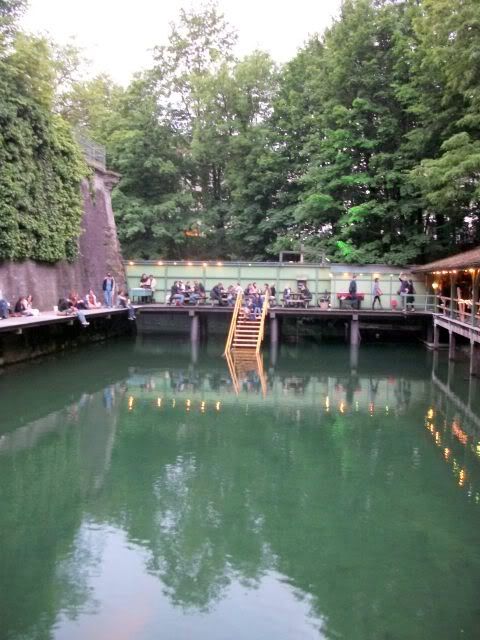 These two lovely ladies came all the way from Bern! Sandra is wearing the
Amanda earrings
,
True Romance pin
, the
Calling London jacket
and the
Miss You tote
!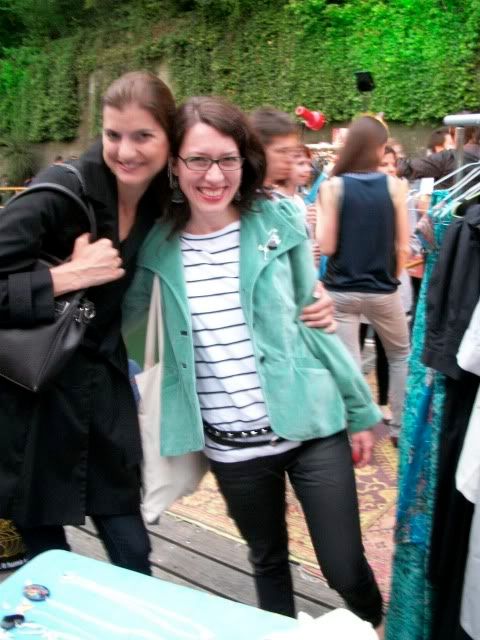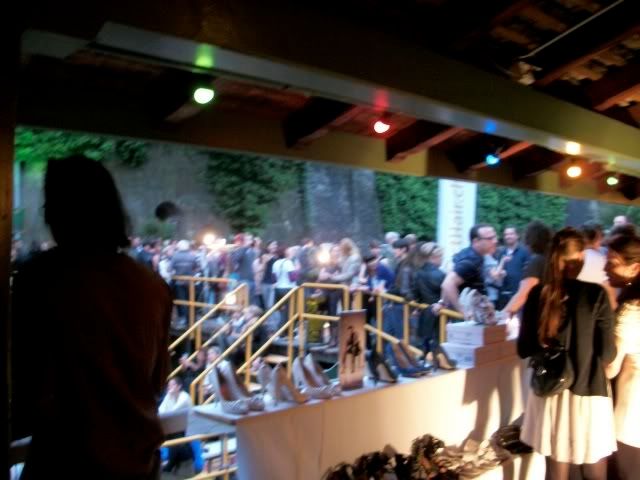 My mum at the Toujours Toi table! cute!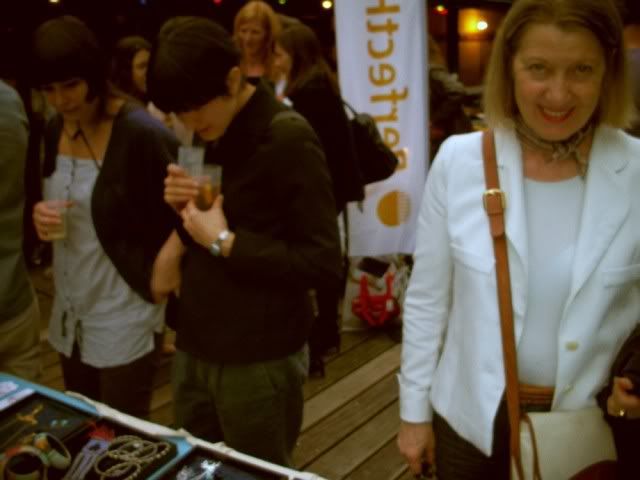 After breaking down the booth Tina (with Circe earrings and the
Love
and
Forever
bangles) and Daniela with her
Love
bangle! Thank you giiiirls!
My sister Julie in the
Baby I'm A Star
dress packing up! Thanks Juulie!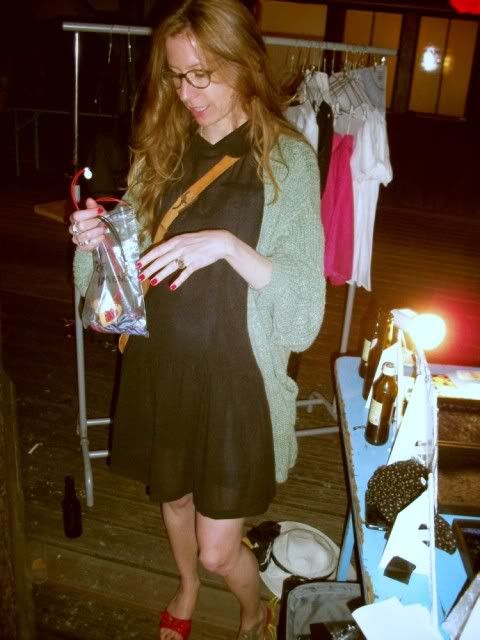 Oh and I did an interview for Radio Energy last night after the show, and I think I might have been rambling a bit! I think it aired this morning and I talked about Family Affairs having a mafia touch..!?