At 10am on Friday the lovely people of
Fair Folks And And A Goat
Aurora and Anthony didn't know what hit them! So many people invaded the beautiful house, with suitcases and boxes, setting up make-up (in the ballroom), hair (in the gym). steaming (in the hallway), unpacking, running around, looking for ice, cups, writing lists, asking where models were, making coffee, going up and down the old, tiny elevator etc.! So first of all: A BIIIG THANK YOU to F
air Folks and A Goat
for being so amazing and hospitable and patient!! The space was so light and beautiful and happy; just perfect for the show. It is a magical location right around the corner from the Guggenheim, it felt so old NY to do the show there, right next to Central Park!
The Make-Up and Nail space ;) and there is cute Nami, our official photographer!
Aren't the windows a dream? Anthony and Aurora let us use the Vitra table for doing
make-up
! faaancy!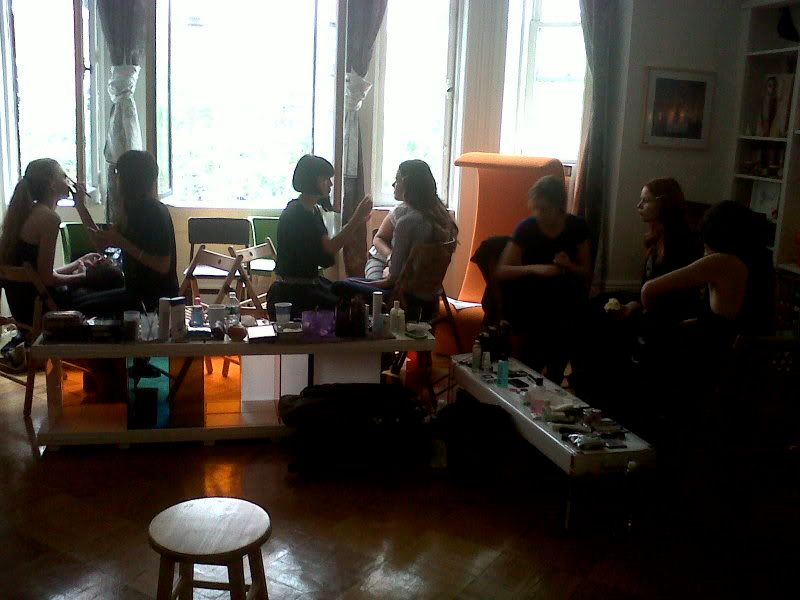 our cute dressers!
The lobby...