Back on the 6th of NovemberWe had so much fun the with cakes, coffee and Moon River at one of my favorite stores;
Dings.
Vanja (who made the most amazing cookies!!) Sybil (
Dings
master of ceremony) Your's truly and my sister Julie. I'm wearing the
White Light
jacket and
Siren Song
dress in blush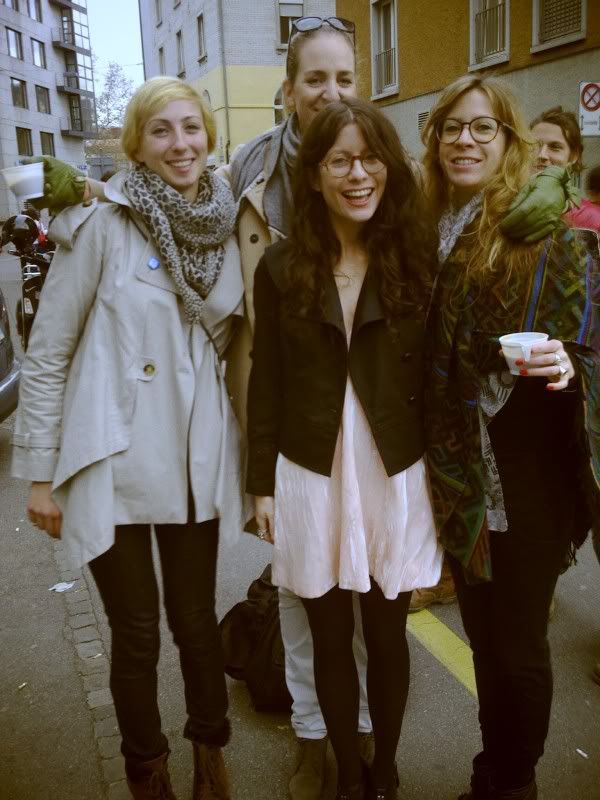 Laura and the wonderous cakes wearing the
Calling London
velvet jacket
These lovely ladies came all the way from Bern! Sandra is wearing her
Dream Day
skirt in sage..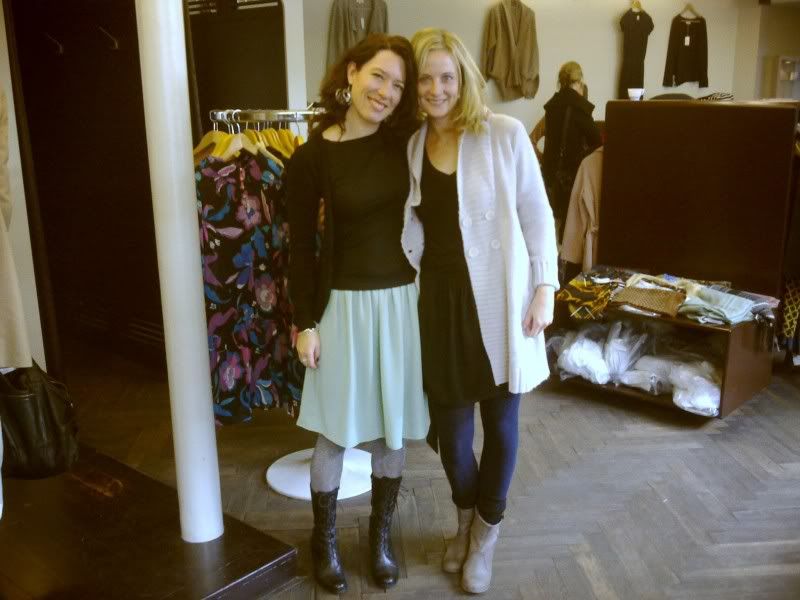 Jana doing ballet in her
Overboard coat
!