Bara and Ali hanging out at the fitting yesterday. Ali flew in from NY that morning. IMG is providing us with really wonderful models; thank you! We had a mad, mad 12hour fitting day yesterday involving chasing a Fedex package all over Zurich. So we got the line up, we know which girls wear which looks, which shoe sizes are still missing, how many changes we have within the show..
and here one of my faves; Kristy from Australia watching Twilight while waiting!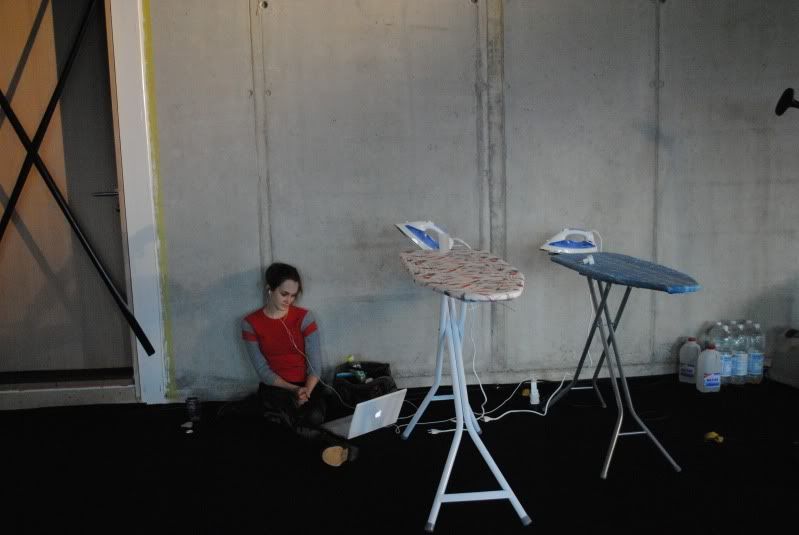 Thousand thanks to Laura, Marion and Nadja for being my amazing team.