Hey! Holidays, packing, traveling back to NY and some not so pleasant things kept me away for a bit, but here I am ready to catch up! On the 17th. of December we had our annual holiday sale party at
Karma International Gallery
and as always it was such fun! Thank you all for coming! The hipstermatic photos are by my sister
Julie
, the rest by me.
Great teaming; Karolina who took the photo, Julie, Marina, Tina, me, Michaela and Laura. Laura and me are wearing the
Siren Song
dress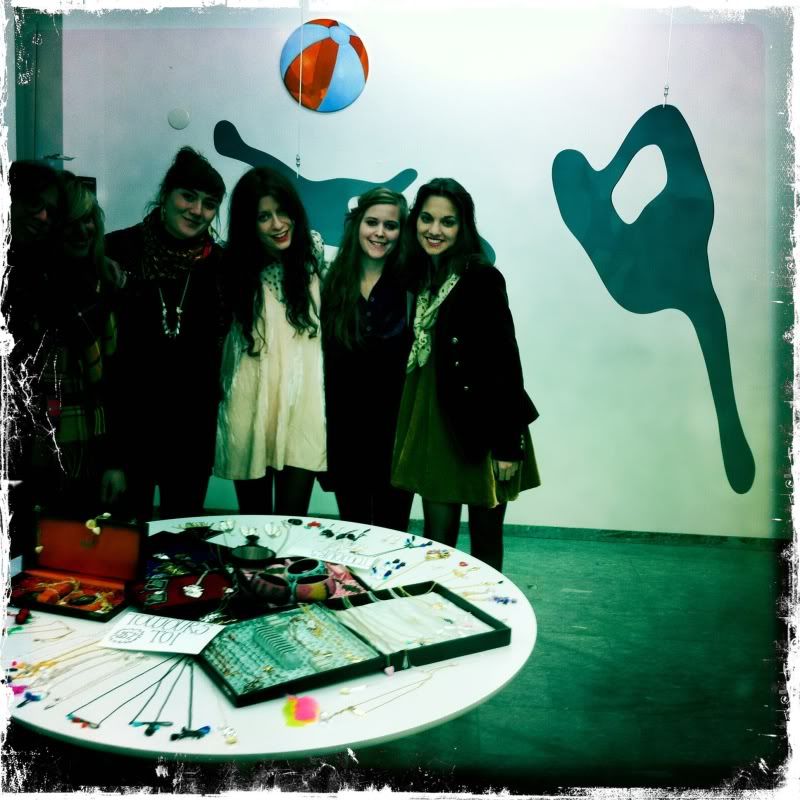 The shapes of
Thomas Julier's
exhibition really added to the adventure!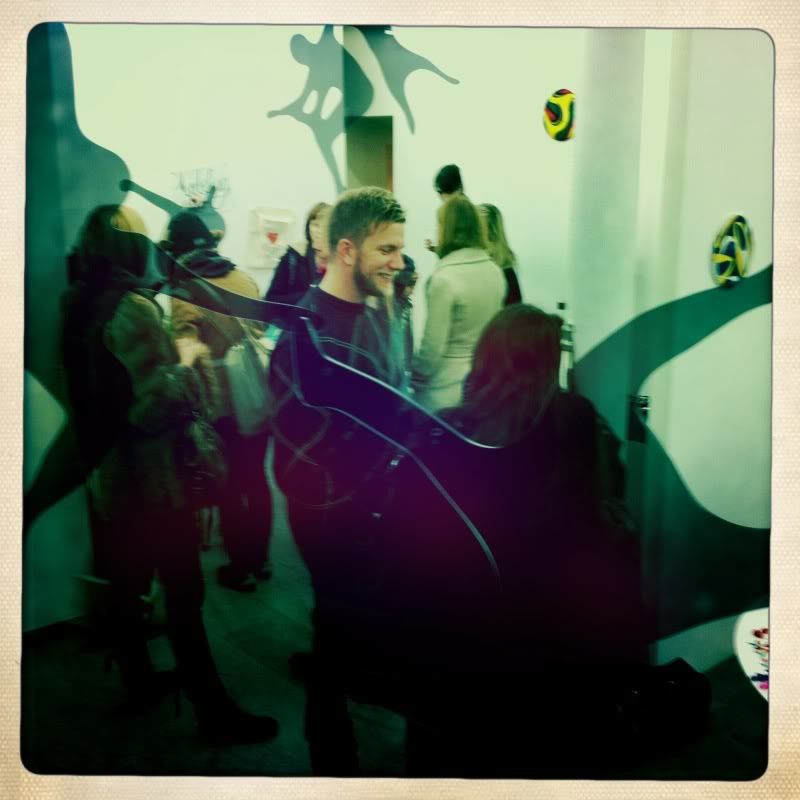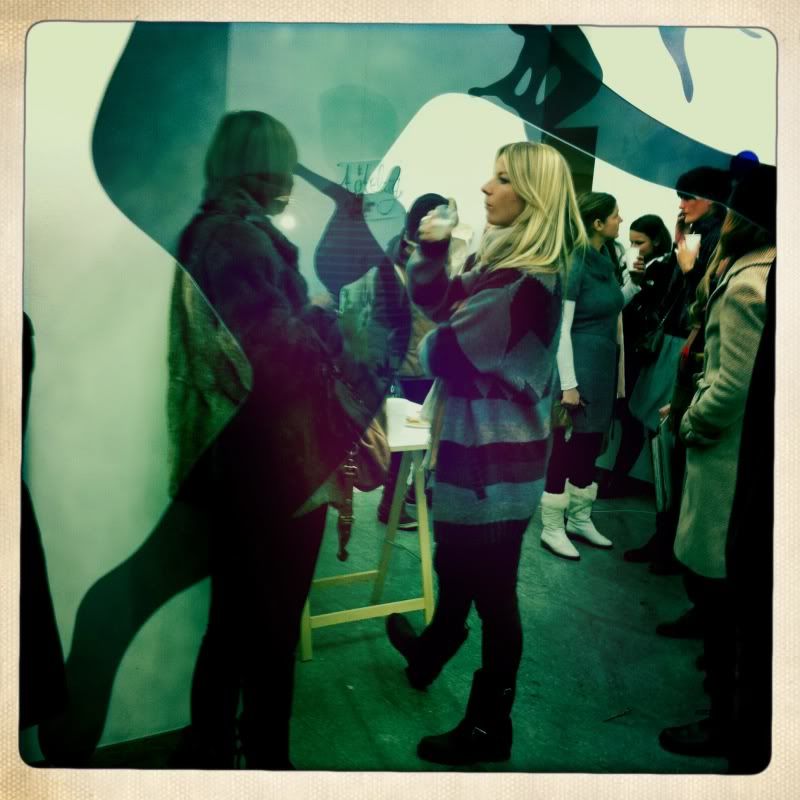 Laura in with her
Siren Song
dress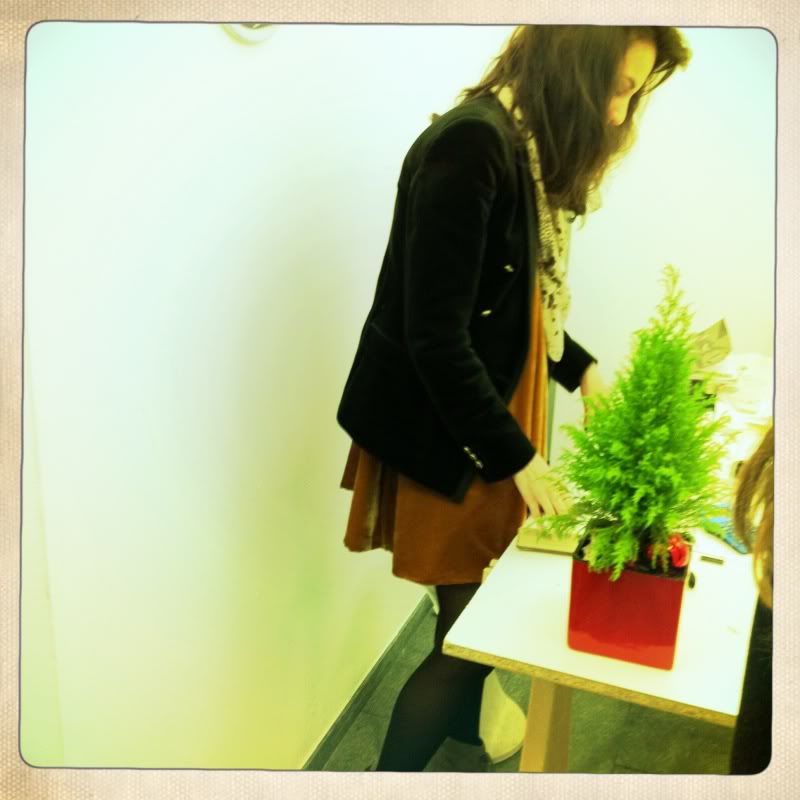 Tina wearing the
Dia De Los Muertes
necklace! It matched her grandma's gilet so well. I want one just like that!
my two lovely christmas elfes; Michaela and Laura!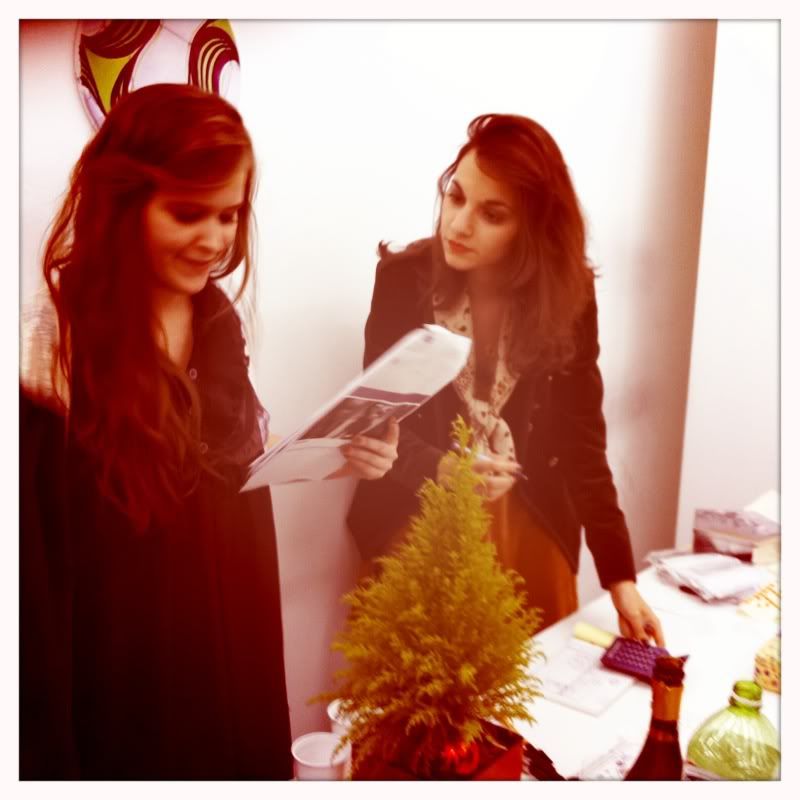 The furry hat club! Straight from the Zurich wilderness...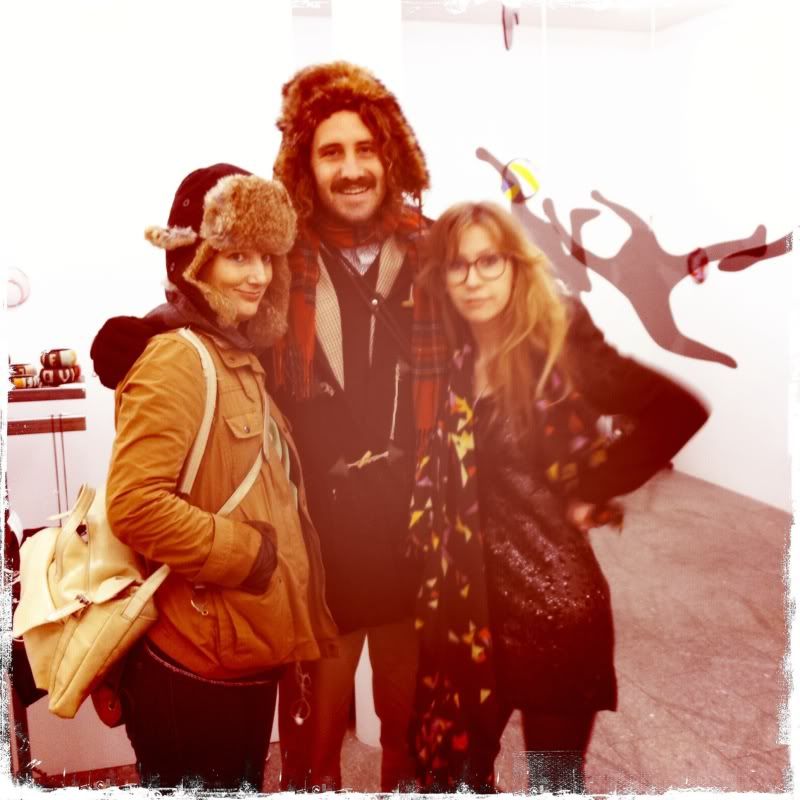 Me looking like I've never seen an i-phone,
Play,
Marion with her
"Let Them Eat Cake"
necklace and Nadja and Tanya being the sweethearts that they are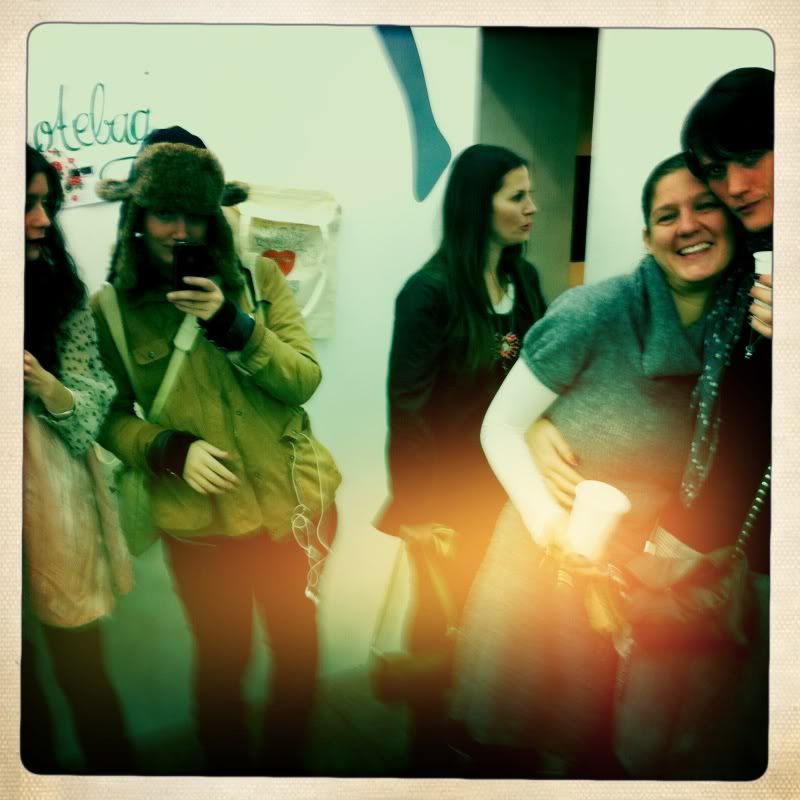 My sister
Julie
wearing the
Sailor's Moon Circe
necklace and the
Ghostown
necklace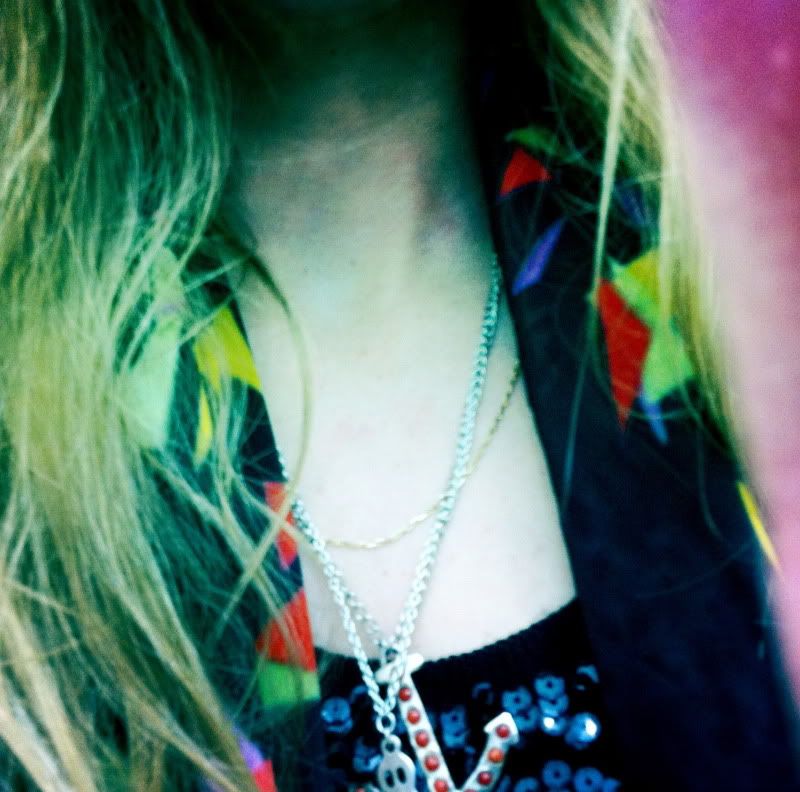 amazing cookies made by Laura and her mum! Such a luxury!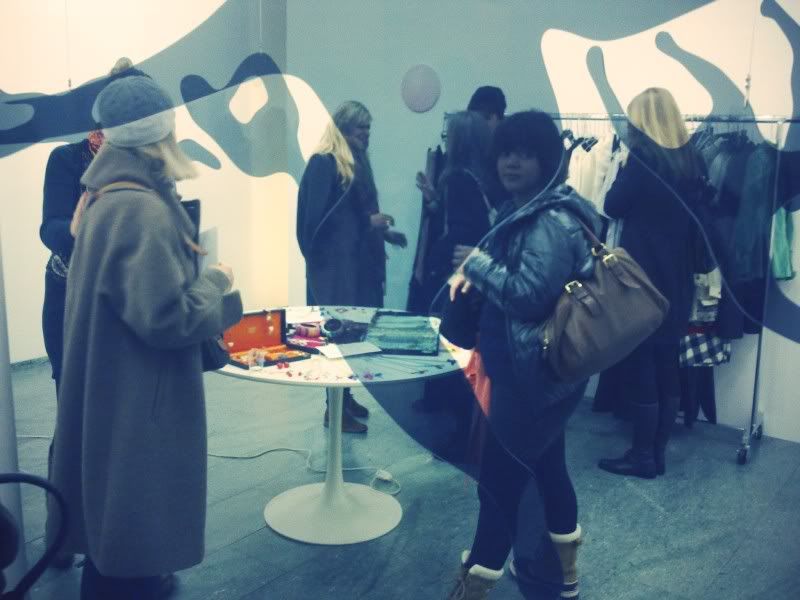 Michaela carrying the Calling Paris jacket