We had a really fun day at the
pop up shop
on Friday!
Sara
and Tina phoning it in..Sara is wearing the
Lazy Afternoon
shirt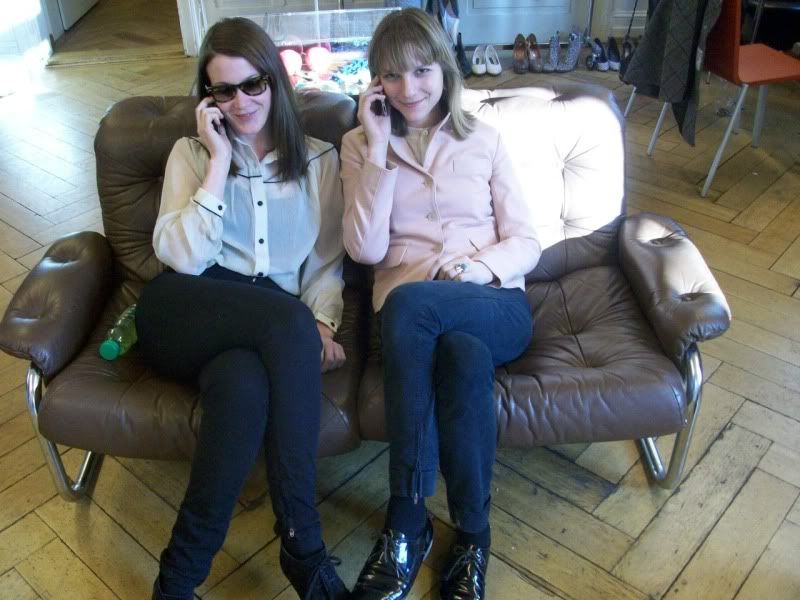 Tina with her
Mushroom and Berry
ring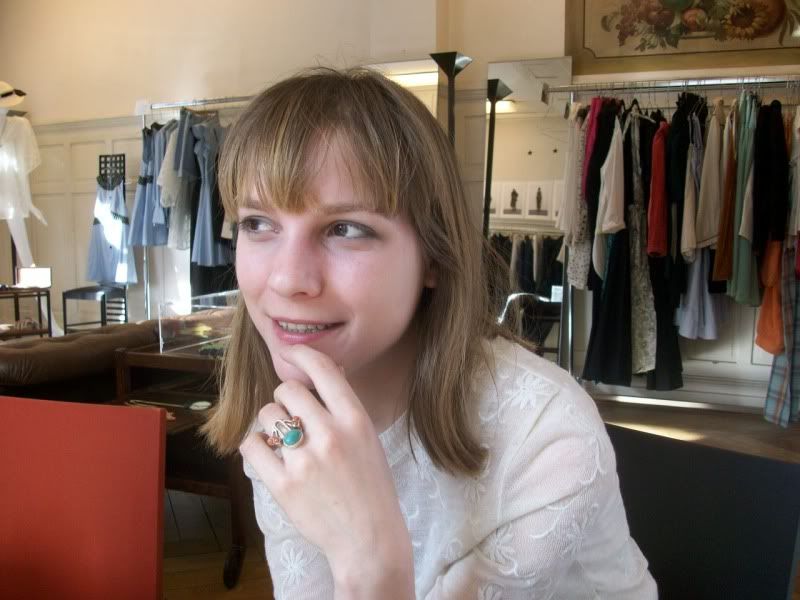 Tina and Andrea
The axis of Magic
Mushroom & Berry ring
power: me, Tina and Laura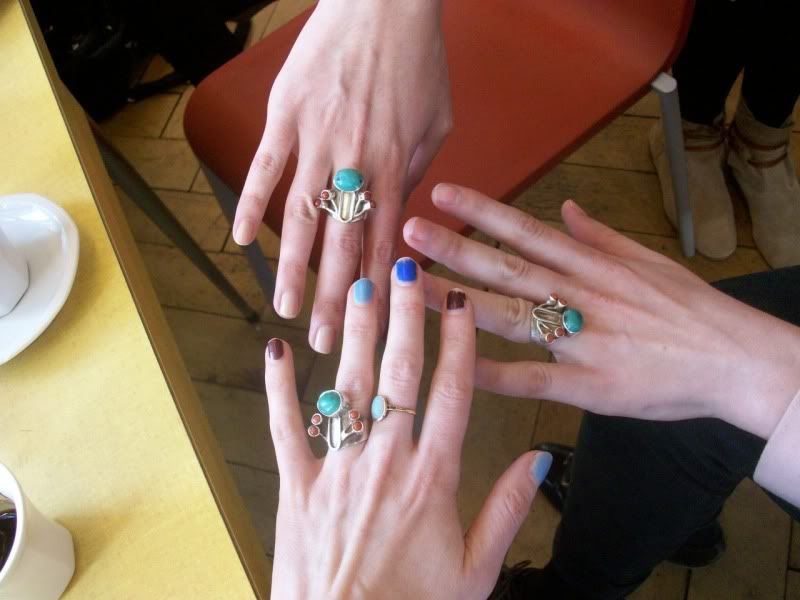 Alexandra and Tanya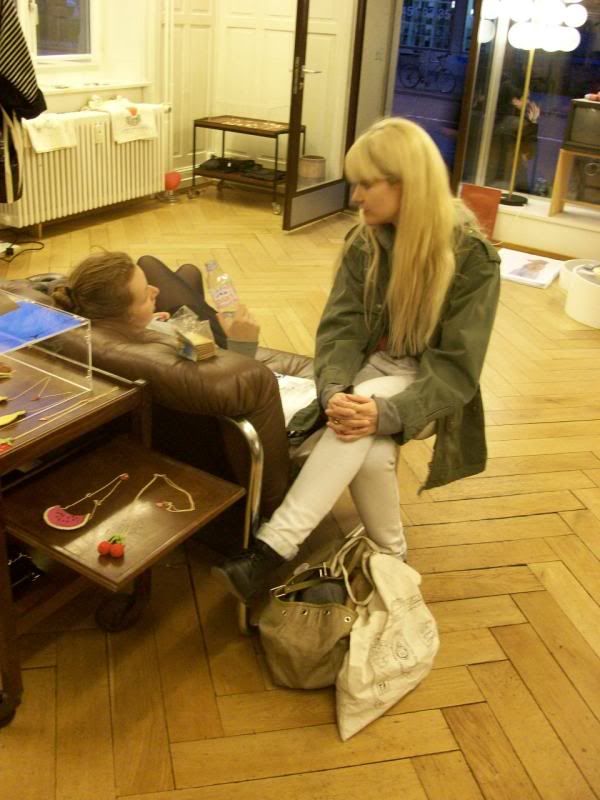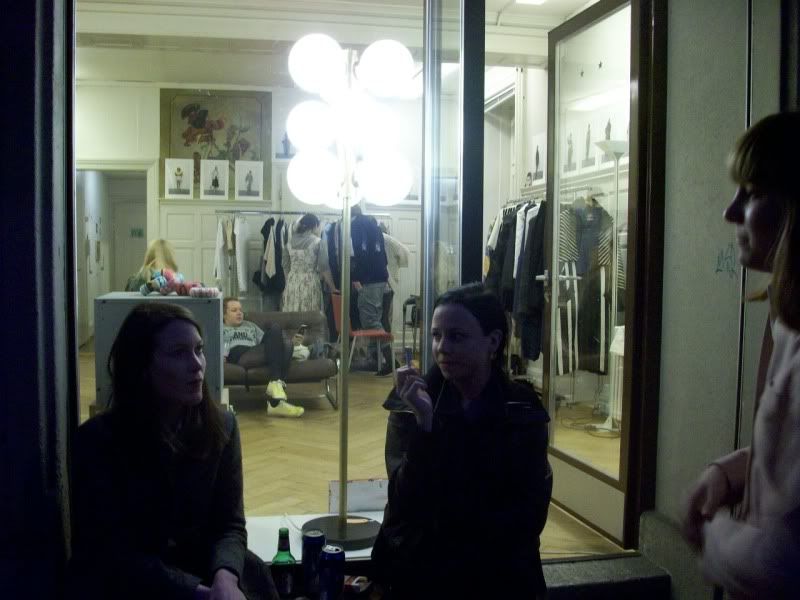 This coming week the opening hours are again: wed. to Sat. 14.00-19.00
Manessestr. 73, Zurich
Looking forward to see you!