The
Pop Up shop
Launch on Thursday of
Ocean Lemonade
at Jacky's Choice was a lot of fun!
We are having a
Family Affair
s store until the 2nd of April! Wed.-Saturday 2pm-7pm Manessestrasse 73 at Manesseplatz, Zurich. Come by!
I am sharing the pop up shop space with the lovely and talented
Sara Vidas
who is previewing her fw11 collection in the showroom! It looks amazing.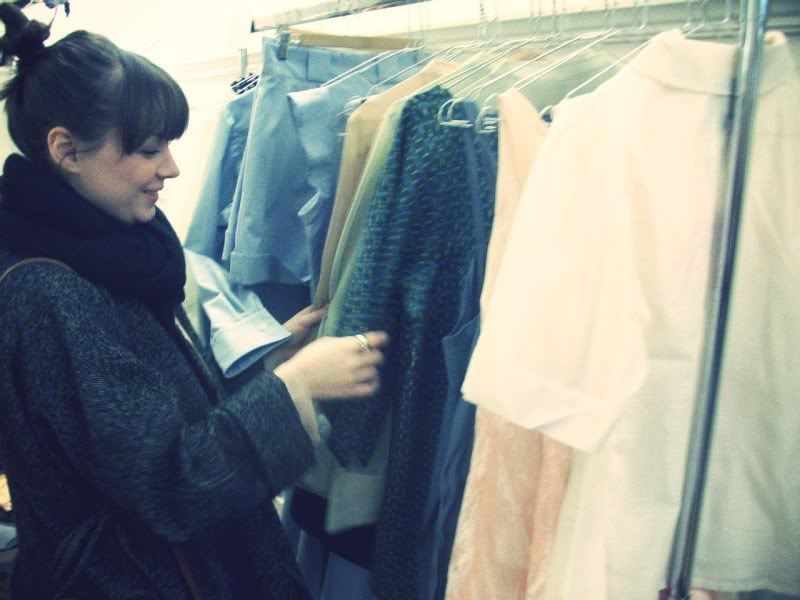 This is Claudia and Sara Vidas wearing our
Gypsy Secret
skirt at the opening.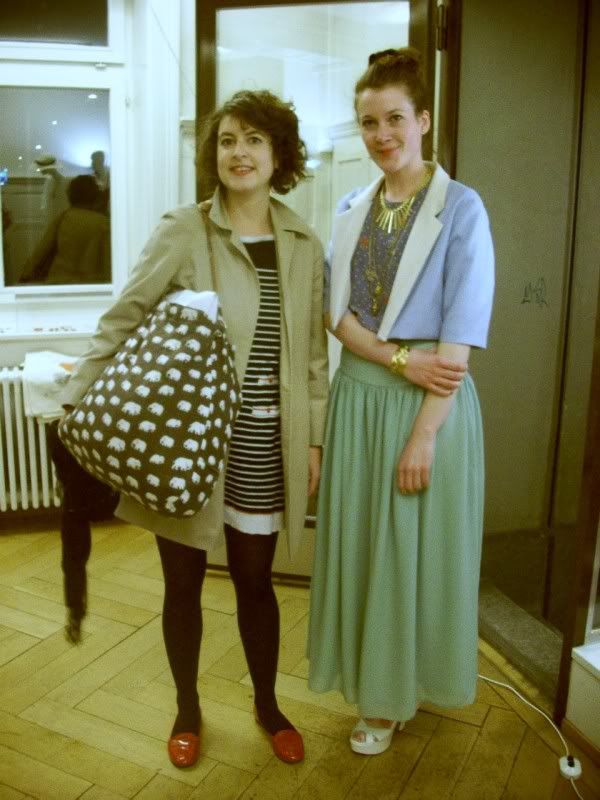 Michaela in her
Homeward
dress and Laura discussing!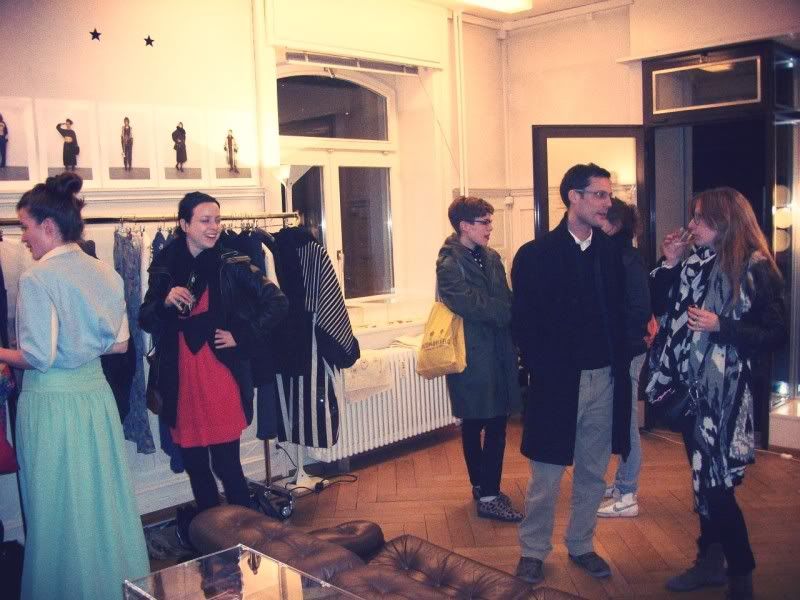 Family Egli ladies, for once I wasn't the shortest (thanks shoes)
I am wearing the T
rue Blue
dress, my sister her own
scarf
and underneath the
Sweet Surrender
shirt and my mum the
Peter Pan
necklace.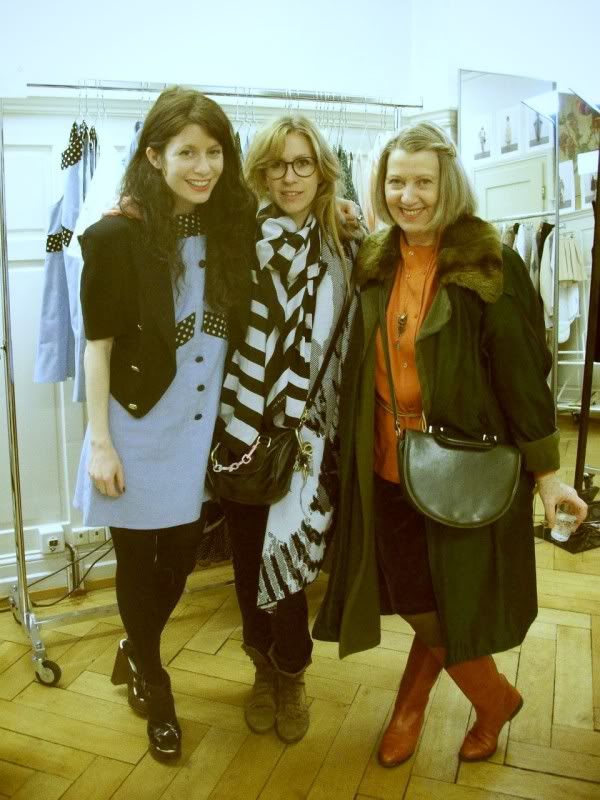 Julie
and Claudia and her new
Le Mepris shirt
blurry buddies: Andrea of
Kimandra Vintage
,
Sarah
, and
Pascal Grob
. Don't be sad Pascal.