I re-watched Greencard (1990) in three parts, I kept falling asleep while watching it. All these green tones have a calming effect on me.
Did subway stations in 1990 really have such lush flower shops?
Uptown ladies overcome by Goeorge's aka Gerard Depardieu's French charms.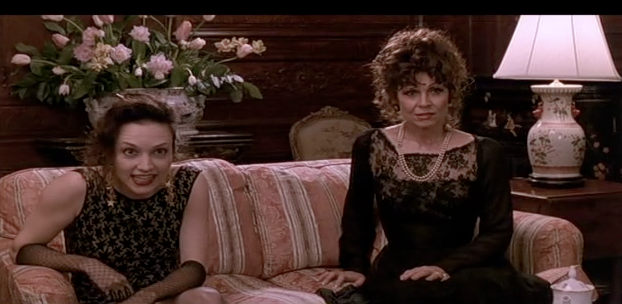 Bronte; always the right lipstick
Notes on Bronte; diet, yogourt, birdseed, no meat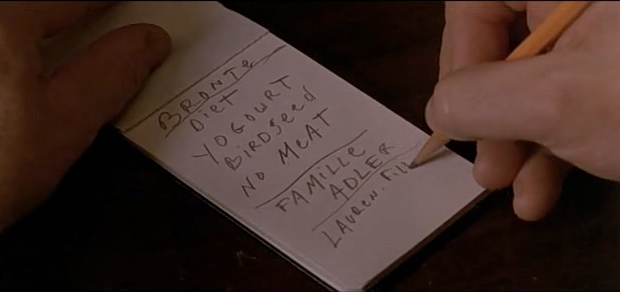 Sweet flower prints and starting to maybe have a crush on Gerard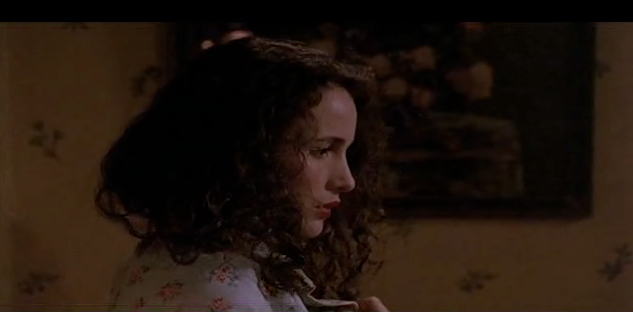 Can I have that hat?
just chillin' in the greenhouse of the penthouse appartment that Bronte can afford while being a social activist gardener...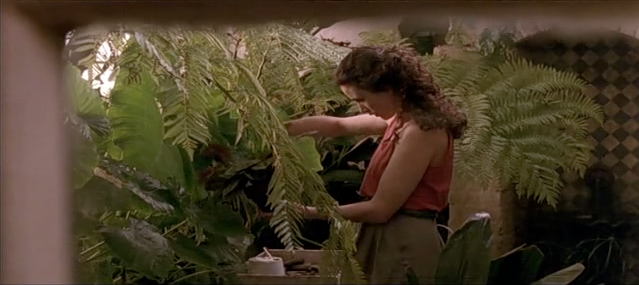 Classic. Pretending to be on ski vacation on the NY rooftop
good prints!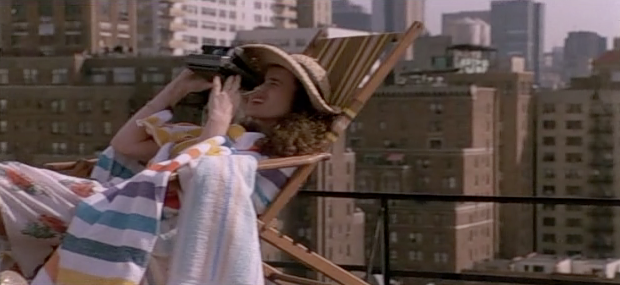 "political ballet"
The existentialist French man and Laura Ashley with a green thumb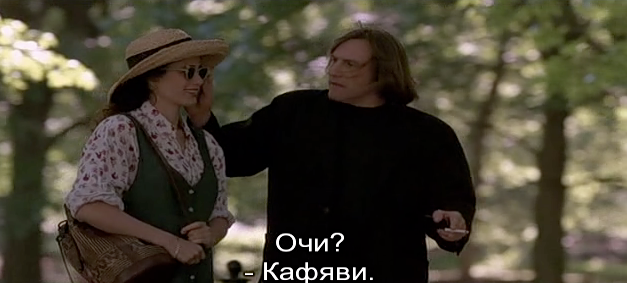 So wholesome and pretty! Don't you just want to have some cookie and milk with Bronte and learn about massage therapy?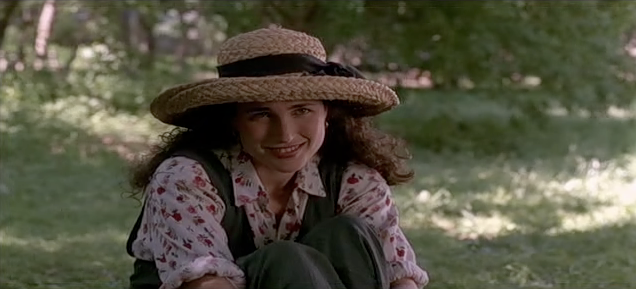 uuuh George is angry!
Rushing to the Greencard interview. Very well dressed for the IRS!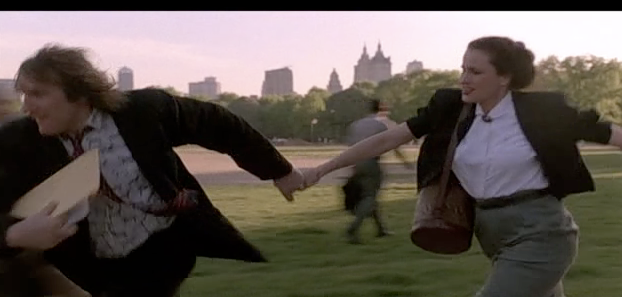 76! Great hairdo.
Getting home and the clumsy French man is gone
Then she misses him and it rains in a perfect way.
Bronte puts a wonderful trench over her organic silk blouse and waits for George. I love this.
don't worry there is an happy end!
all screenshots by me