Darling Tina with her
Aladdin
earrings and me at Tina's birthday a month ago in Zurich. I wish the weather was a bit closer to that moment in time, but you know what? Even the rainy grey is perfection...
I am wearing one of my favorite shirts that my dear friend Nadja made for me from sari silk..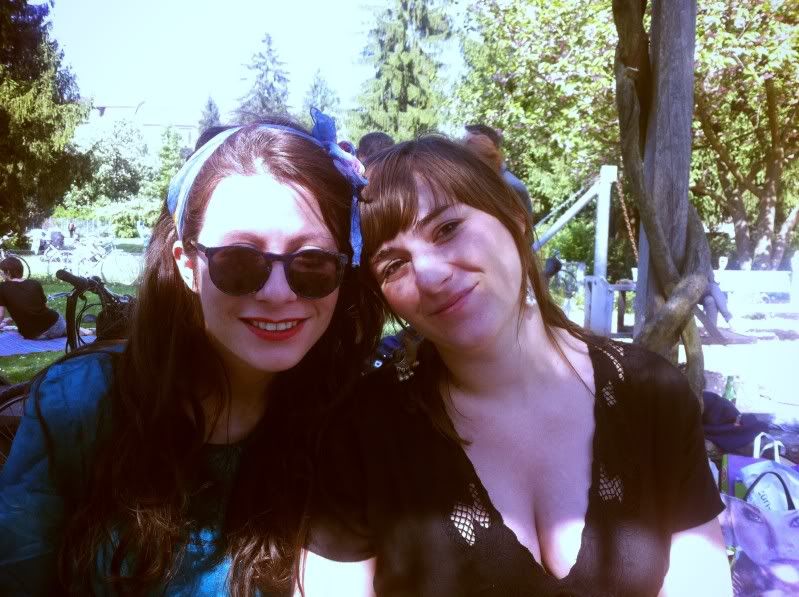 Thank you to my sister
Julie
for the photos!