On Tuesday we had the fitting for our show tomorrow,
Friday
!!!!
It all went well and that was a relief. Today I am a bit more on edge. I might be feeling the fullmoon.
My mum was there and two of my dearest friends; Marion and Nadja. What a great team, I am so lucky. IMG's production team is amazing as well. What a dream to work like this.
Marion is wearing the
Crystal Spaceship
tunic..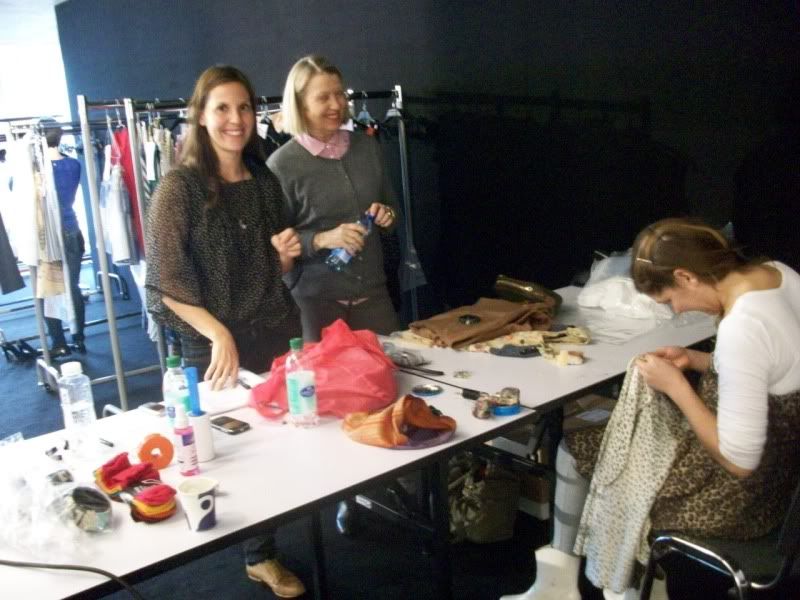 it takes a village..
lovely volunteers prepping perfect model look sheets!