Anna Tomas is our Muse from Barcelona , she is wearing the Life On Mars dress and Graduate jacket!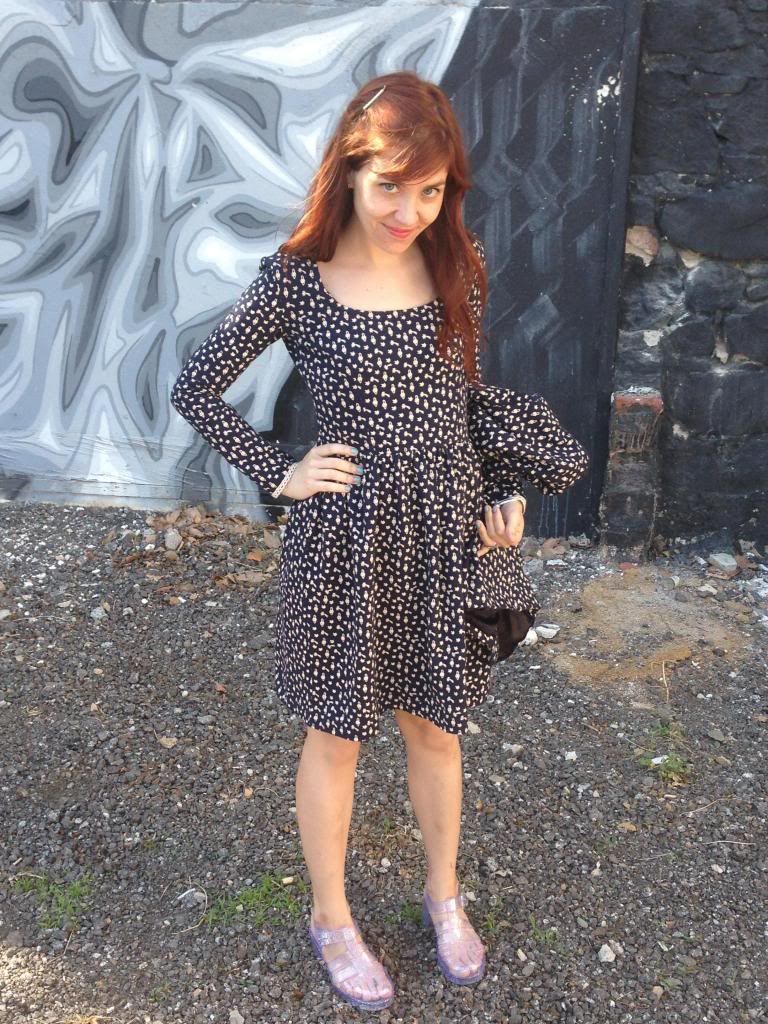 Anna, I just adore how you dress for class, you must be the best dressed teacher ever! Do you have a movie character that inspires you to dress for class?
I never imagined myself as a teacher. I started studying literature and then switched to journalism just because I was afraid of being in front of people. But then, during my studies, I started to interview people and to not be so shy (I have become quite the opposite somehow)….
One year ago they called me from the Instituto Europeo di Design, where I knew some teachers because I had previously interviewed them for La Vanguardia and other Spanish newspapers and magazines, to let me know there was a vacancy in History of Fashion.
I did not hesitate (
Life begins at the end of your comfort zone"
as Neale Donald Walsch said). Now I love new adventures.
Last year I started the classes explaining the sixties, so I decided to go to class dressed like those days (the Swinging London is one of my favorite eras), and then the seventies (with the
Bolshoi jumpsuit
), then eighties and so on….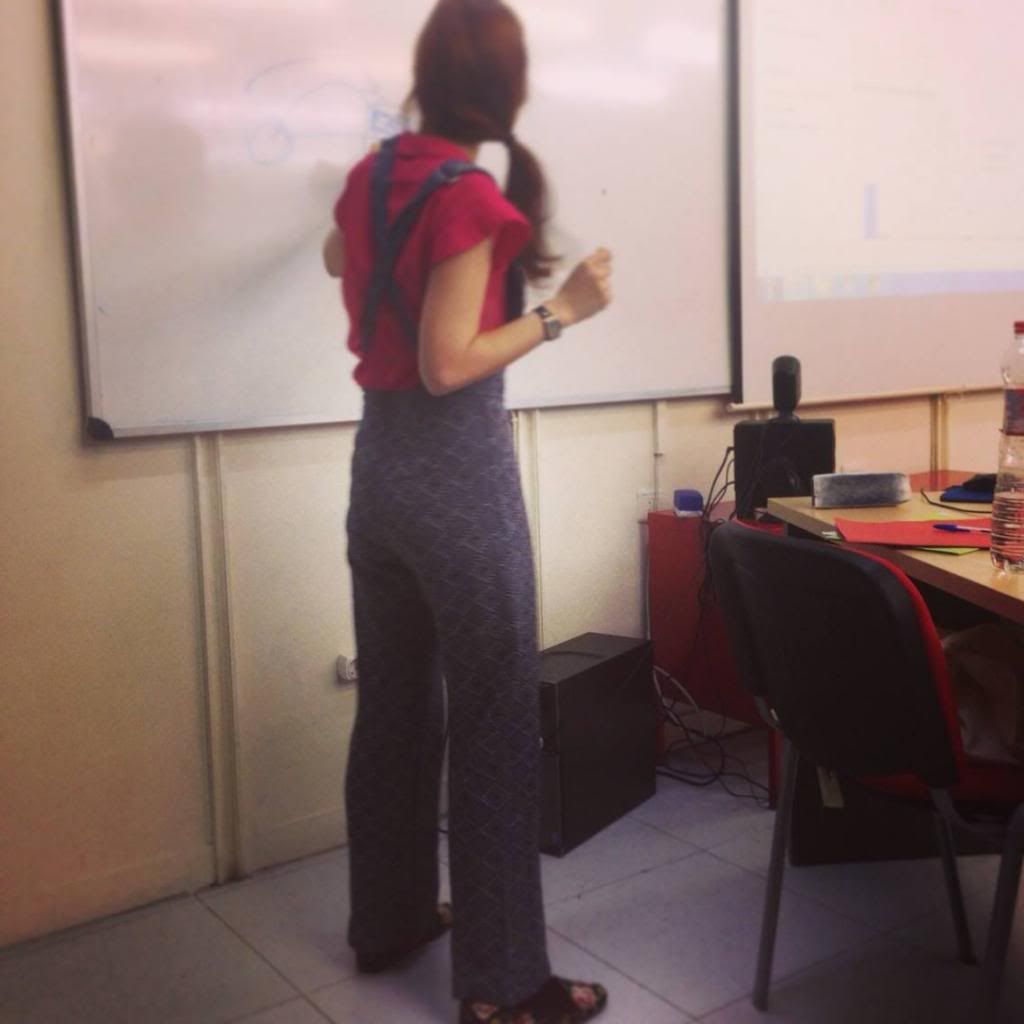 I feel so comfortable teaching and being a different teacher: myself, the disaster with technology, the one that jumps and dances in class…. that I decided to create a new outfit for each class and explain it.
Movies are, as you know, my main inspiration, like music. I open the closet and think: what am I teaching today? So why not put jelly shoes to explain this and a Victorian shirt to explain this another concept? Maybe last night I watched
"Submarine"
and I want to wear a red trench, or "
The Great Gatsby"
(the one with Mia Farrow) and I really need to wear a big Pamela.
If there's also a movie character that has influenced me a lot is
Annie Hall
(sorry, I don't like Ralph Lauren and I couldn't believe he was the one that did the costume design of that movie)
When I was living and working in Brussels I had to wear a suit. All of them were too big… I'm 1,60 and 47kg… so I decided to put on a tie, a hat and a blazer from my boyfriend at the time. A colleague said: "Oh, you're Annie Hall". I loved it because I identify myself a lot with that role: she's extroverted (which I had managed to become, a bit please!), curious, hilarious, smart, passionate regarding photography and art….
I love all the pieces from Family Affairs because they allow me to create new looks, to mix patterns, to play… and to feel comfortable at the same time.
You live in one of my favorite cities; Barcelona. It's so creative and people really seem to know how to enjoy themselves! What are your tips for this great city?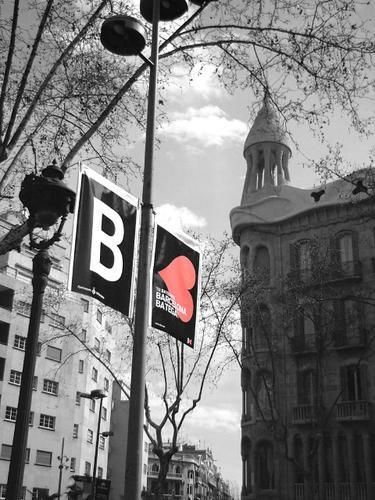 Hihihihi, I love my city so much and I work writing about places (restaurants, hidden places, bars…), so I decided to so a small insider guide.

FAVOURITE RESTAURANTS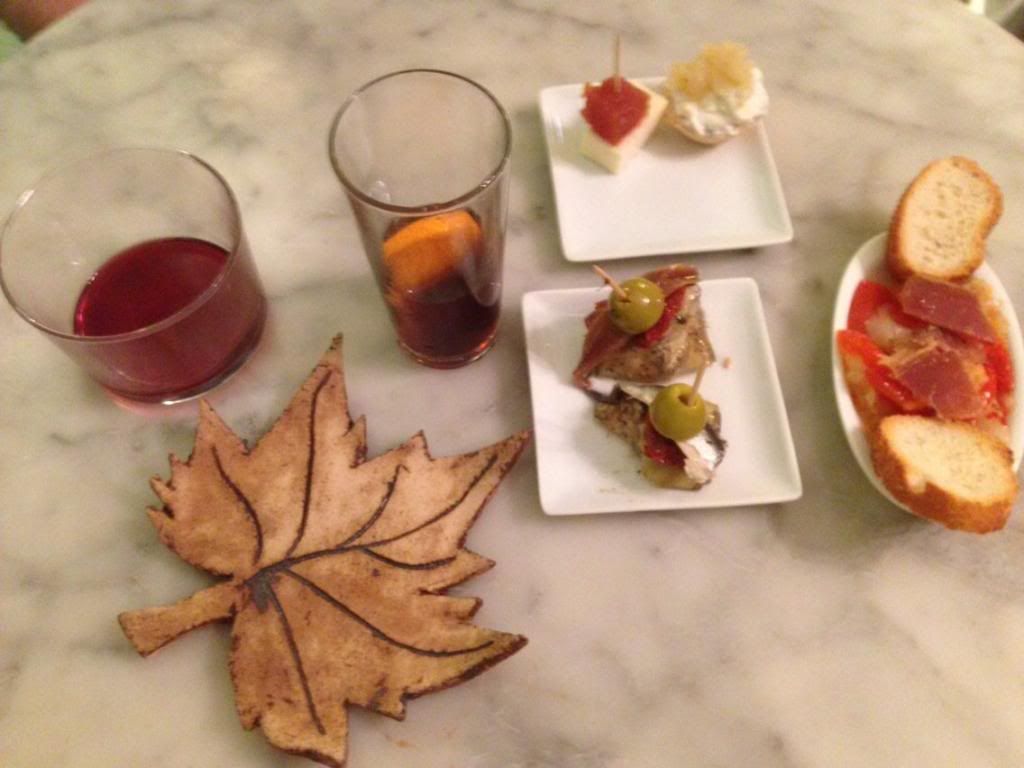 -
Bio Center
(Pintor Fortuny, 25): In Raval, veggie & bio In the Raval neighbourhood, veggie & bio
-
Cornelia & Co
(Valencia, 225): Fresh pasta, a vine cell, teas, homemade bread, seafood…
-
Teresa Carles
(Jovellanos, 2): Vegetarian food, breakfasts, brunches, fresh pasta, salads, and their best dish: black rice.
-
Velódromo
(Carrer de Muntaner, 213): Catalan food made by Moritz and Jordi Vilà.
-
La Vietnamita
: There's two, one in Gracia (Carrer del Torrent de l'Olla, 78) and other in el Born (Carrer Comerç, 17). Vietnamese food. Noodles, Phò Bò Saigon…
-
Koy Shunka
(Copons, 7): The best Japanese restaurant in town. It got a Michelin star last year. It's from the owner of Shunka. It's amazing.
CAFES
-
Granja Petit
bo (Passeig Sant joan 82)
-
Caravelle
: (Pintor Fortuny, 21)
-
Forn Mistral
(Torres i Amat, 7)
-
C3
(Carrer de Montalegre, 5)
-
Cafe del centr
e (Girona, 69)
-
Cosmo
: (Enric Granados, 3) They make great veggie sandwiches and ideal juices. Also, they organize very interesting exhibits too.
GOING OUT
-
Olimpic
(Joaquin Costa, 25B)
–
Betty Ford
(Carrer de Joaquín Costa, 56): A famous cocktail bar.
–
Sidecar
(Plaça Reial, 7)
–
El Molino con Dakota
Club Parties (Vila i Vilà, 99)
-
El Vinilo
(Carrer de Muntaner, 6): I love hanging out around Gràcia and el Vinilo is a great meeting point for indie music lovers.
- If i'm on the center of the city, I go to Joaquim Costa street and visit
el Negroni
,
el Tahiti
and classics such as l'Almirall.
-
El Smol
l (Condesa de Sobradiel, 9): with second hand furniture that you can buy while enjoying a cocktail.
-
Marula
: (Escudellers, 49): to dance funky.
-
La Macarena
: in Nou de Sant Francesc for electronic music.
ESSENTIAL SHOPS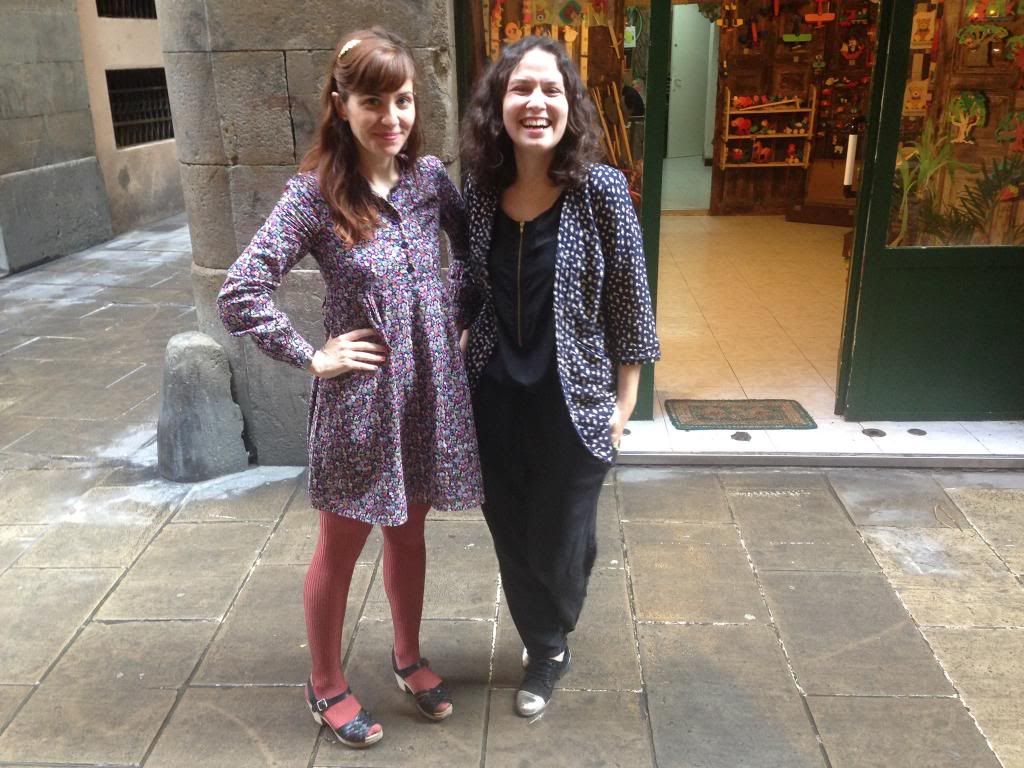 (Anna
wearing the First Snow with
Susana, teh shopw owner of Colmado wearing the Graduate jacket)

-
Krizia Robustella
(Montsió 6 bis)
-
Galerías Flamingo
(calle Tallers)
-
Oh la la!
Second hand Ibiza (Pl. Castella 2)
-
Ena Macana
(Portal Nou, 7)
-
Otras Cosas
(Séneca, 8)
I recommend a walk through these hidden streets full of small ateliers by young designers:
- The area of Borne-Mirallers:
Ivori - Colmado -La Tercera - Le Clinique
- Banys Vells- Cotoners: (
Iriarte Iriarte – Après Sk
i)
- Esquirol:
About Arianne
-
Ivori
(Mirallers, 7)
-
Colmado
(Mirallers, 5) . THEY SELL FAMILY AFFAIRS!
FOR A WALK…
- Everything around the Macba place (Museu d'Art Contemporani de Barcelona) Plaça dels Àngels, 1
- The beach: specially when it's not summer. You take the L4 (yellow) until Bogatell and walk through all the maritime promenade.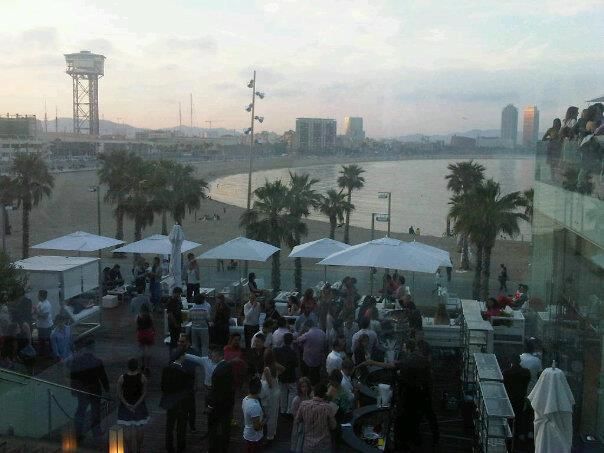 Even by bicycle I love the beach in winter;Sitting with my notebooks and magazines in the steel chairs and be illuminated by Lorenzo is very inspiring.
- The park in the mountain of Montjuic. I recommend going up with the funicular from the Paralelo and then go walking down until Poble Sec and have a snack in
Bar Seco
.
- The galleries from Consell de Cent
- Fundación Foto Colectania (Julián Romea, 6)
- Centre d'Arts Santa Mònica (La Rambla, 7): For emerging and conceptual art.
- La Fundació Miró (Parc de Montjuïc, s/n): They organize interesting activities. It's the only center with private funding.
A MONUMENT OR TOURISTIC PLACE THAT WE CAN'T MISS
- La plaza Sant Felip Neri
- The three columns of Templo de Augusto (Paradís, 10): They are on the highest point of the Roman city. I was impressed the first time I saw them.
- La Sagrada Família (Mallorca, 401): Without doubt, and even more after the remodelling. Entering to la Sagrada Familia leaves you frozen and with Stendhal syndrome.
-Basílica Santa Maria del Mar (Santa Maria, 1): My second favourite monument is Santa Maria del Mar, with it's salon interior.

A "SECRET" PLACE
-
Parapark
(Rei Martí, 33): A different kind of entertainment in the neighbourhood of Sants.
-
Zaoum
(Argenter, 9): The atelier-shop of Marina. She treasures lots of special objects that have collected my parents through the years.
- My favourite place is the p
arque de la Creueta del Coll
(Passeig de la Mare de Déu del Coll, 77): You can see all the city from there. There's a beautiful Chillida, a small swimming pool, ping pong tables, you can picnic…
- The cemetery of Poblenou (Avinguda d'Icària, s/n)
- The garden
Costa i Llobera
(ctra. de Miramar, close to plaza de L'Armada): It's a garden made of cactus.
Another thing I noticed in Barcelona; people are really into hair salons and new hairdos. What is your hairsalon of choice.
Here everybody loves long hair…and from Scandinavia we inherited the passion for braids.
It is also becoming really trendy to wear scrunchies and hair bands… Lately the "garçon" look (short hair) is becoming popular. Influenced by my adored Nouvelle Vague, Truffaut and Jean-Luc Godard (Breathless and the unforgettable Jean Seberg).
What is not happening here is changing hair color into blue or pink, which I adored when I saw it in Montreal last summer and also in many blogs like The clothes horse…. Even my red red hair is strange here… People tend to love blond or dark black (typical Spanish).
My hairdresser is from Holland. Gijs is amazing… His hair saloon is always frequented by foreigners and locals… he made it a big success. Is called
Touch
. He really advices you properly and understands what you want from the very beginning…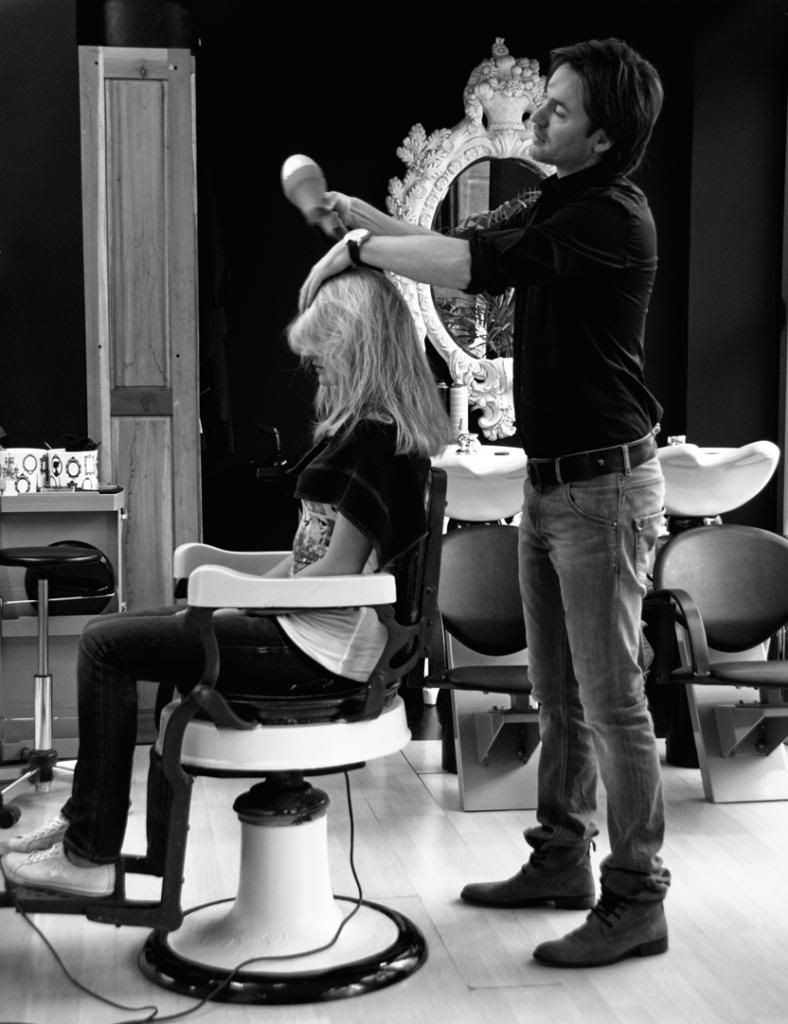 Your career seems to be blooming, is there a professional dream that you aspire to?
After all my years living abroad and coming back to leave again, I discovered that I can't stand routine. Only now, being a freelancer, I feel happy. Everyday is somehow different: writing about different spots, discovering places, editing magazines and traveling for Lonely Planet, coolhunting for trend's articles, doing styling for brands, teaching, interior design projects, going to Milan for work once a month….
I published a book some years ago… Now I'm working in the second one, which I think is more me and I still feel insecure about it because of that… my goal is to publish it and also to be able to travel more often and write about it!
I'm very lucky, but I also work many, many hours… and sometimes sacrifice a lot of my social life because of that (even if I'm hyperactive somehow)….
I'd love to have more time to read, ride my bike, travel…. And yes, I still see myself living abroad… maybe Australia… I adore Frankie and Peppermint magazines… I don't know… maybe my dream is finding myself doing different things in the future.
Example: next year I'll be supervising Fashion Thesis… that was not expected and I'm so looking forward to it.
What is your favorite Family Affairs piece and why?
The
Bonnie's Boat Dress.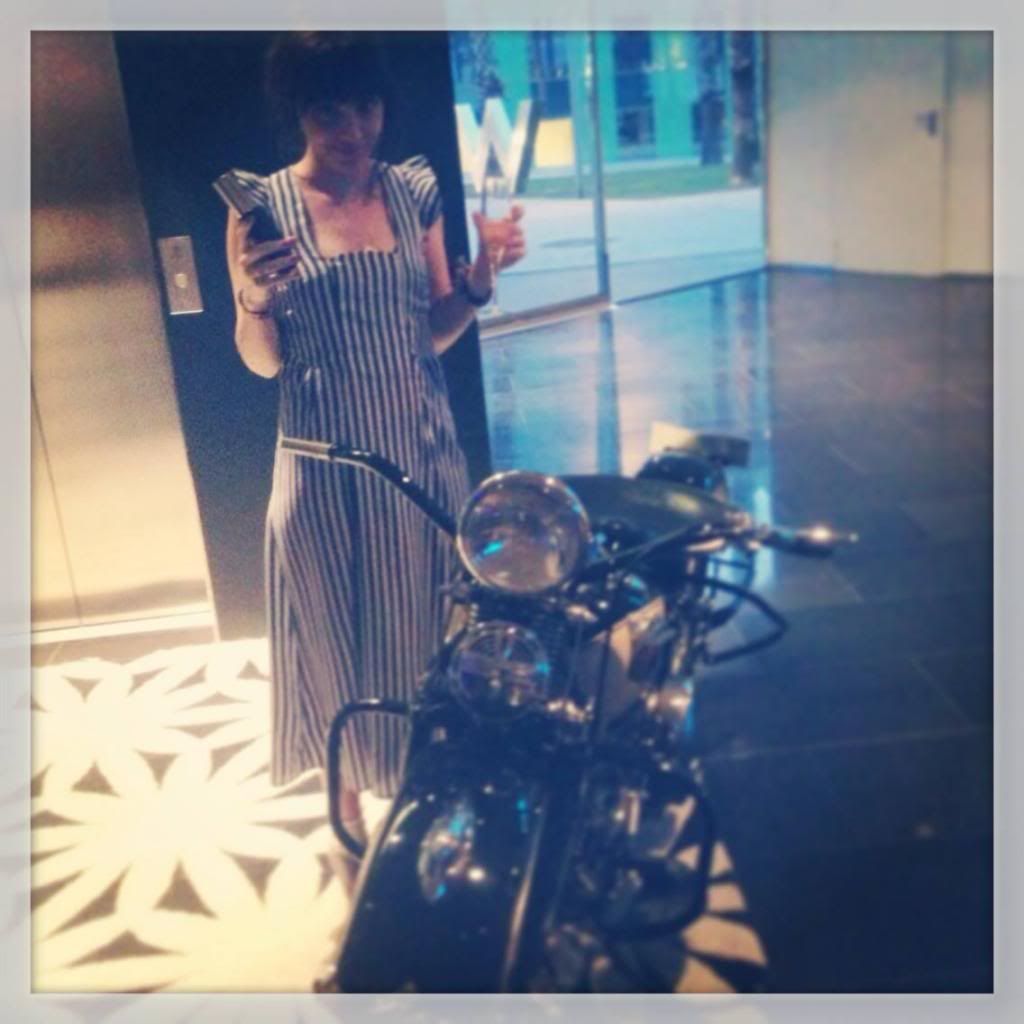 It was my first Family Affairs piece and I remember I was wearing it the day I met my former boyfriend in Milan.
I also have worn it in several beautiful days with my friends, in weddings, on long beach walks…. It is like a little black dress: you can wear it during the day with a pair of espadrilles or combine and in teh evening with a hat and some heels and go to the chicest event. I also love stripes… and this dress remembers me of the beach and the sea, my home…
I remember one day coming from Chicago and wearing it on the plane and crying when I saw the Barcelona sea from above…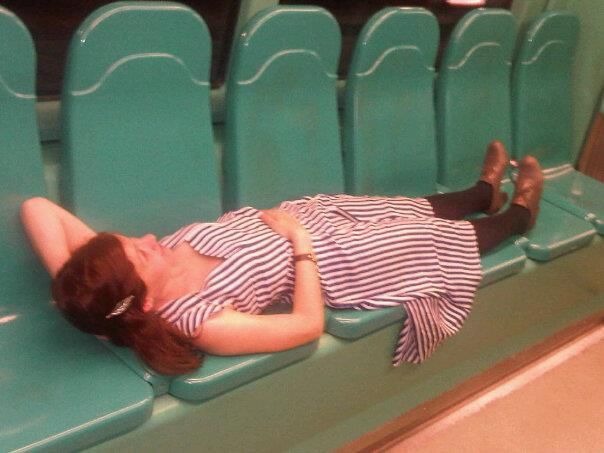 This dress is home, means Mediterranean to me… and means having the chance to interview you Nina and start having the most wonderful wardrobe full of pieces of Family Affairs that I adore.
I even wear this dress with skinny jeans under it and a blue blazer…
I know you are very knowledgable in literature and poetry, can you suggest a wonderful love poem book we can read to get inspired for spring?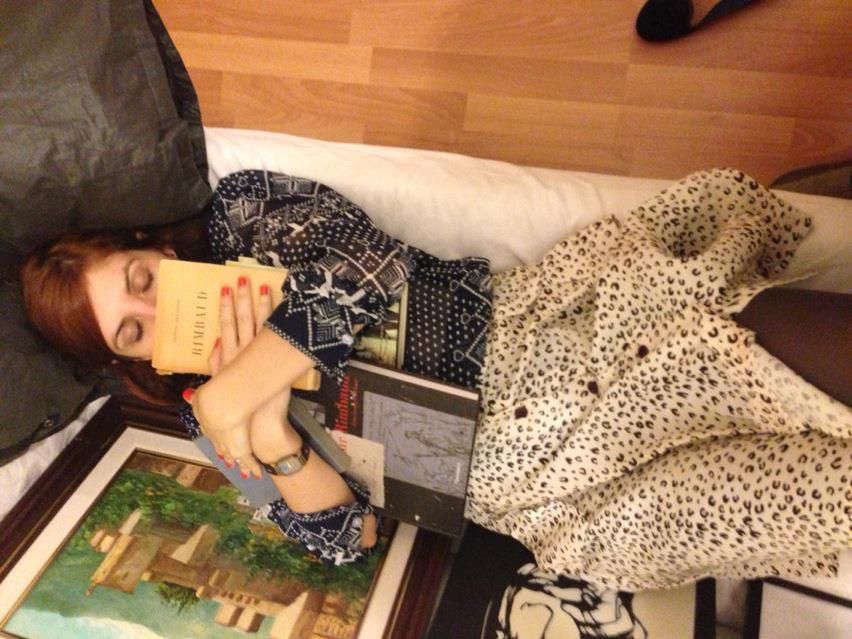 (Anna is wearing the
Bees Knees shirt
and
Fantasy skirt
)
I love poetry. I started to read poetry when I was a teen (when I was just a baby I needed to listen to The Wall by Pink Floyd to rest…. Maybe that was the beginning of me being weird)
I always admired how these authors can condense feelings into such few words… I love Sylvia Plath, Neruda, Auden, Federico Garcia Lorca, Jaime Gil de Biedma, Walt Whitman, Dickinson, Emerson, Lord Byron… Now, with spring, nothing like reading "Lilacs" by E.E.Cummings. The other poet that also reflects this period of the year perfectly is Keats, the first English romantic poet. You have to watch "Bright Star", by Jane Campion.
the sky a silver
dissonance by the correct
fingers of April
resolved into a
clutter of trite jewels

now like a moth with stumbling
wings flutters and flops along the
grass collides with trees and
houses and finally,
butts into the river
E. E. Cummings