Very excited to introduce my sister
Julie
to you as a Family Affairs Muse! She's been on the blog a lot but here are some exciting background stories!
One of the inspiring things you used to do as a kid were these "secretary items": paper bags and tape sculptures, it was so you and I often think about these cool "office supplies". For today: what is your must have office supply?
It's a stapler, I have two and actually one of them is still the same old pink one I used as a kid for building these sculptures. Another must-have is nail polish, I like to type with perfectly colored nails. :)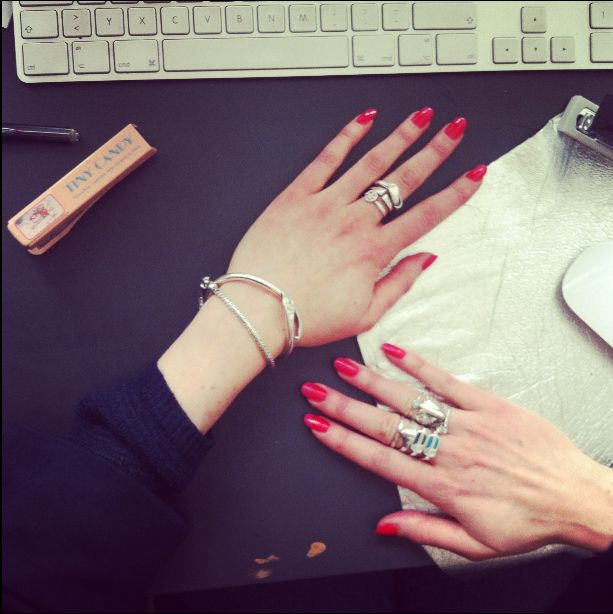 What is your favorite Julie Egli piece and why?
(photo
My favorite leather accessory right now is the
NECESER - black/silver bag
with space for my sunglasses, a little snack and suncream.
In terms of scarfs: I have been wearing the
BRAIDLAND - blue
s and
DEAR SPARKLY - stone
a lot lately. You can combine them with everything. They are looking great with quiet colors such as black blue and white, or strong color like red, pink or yellow. I like to combine them with other prints too.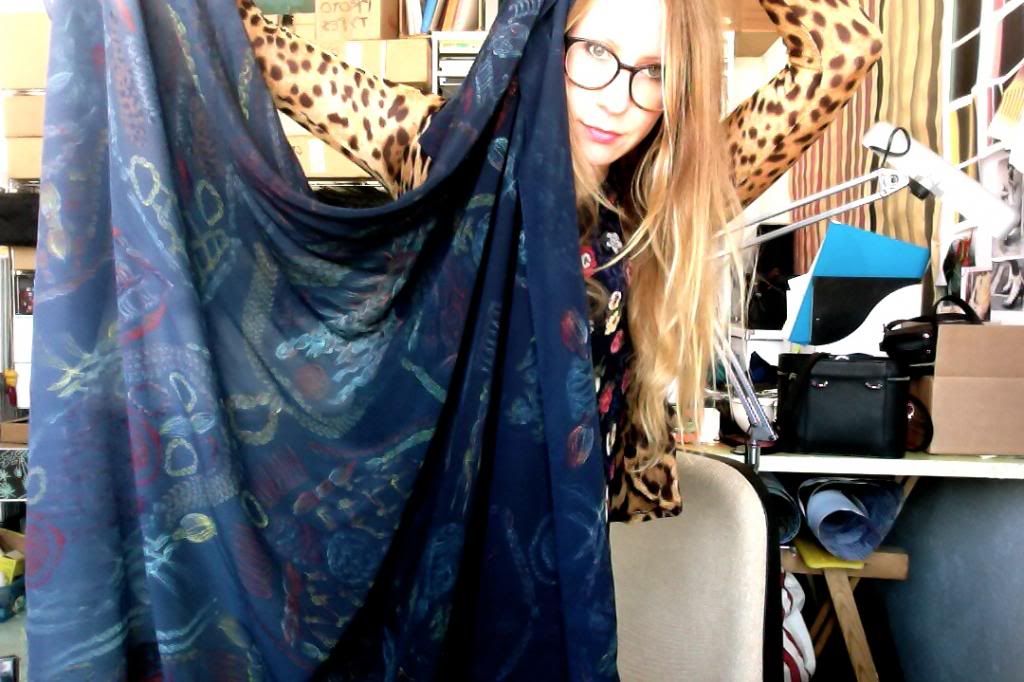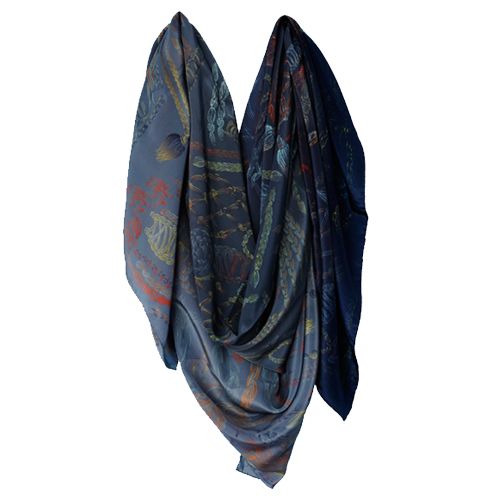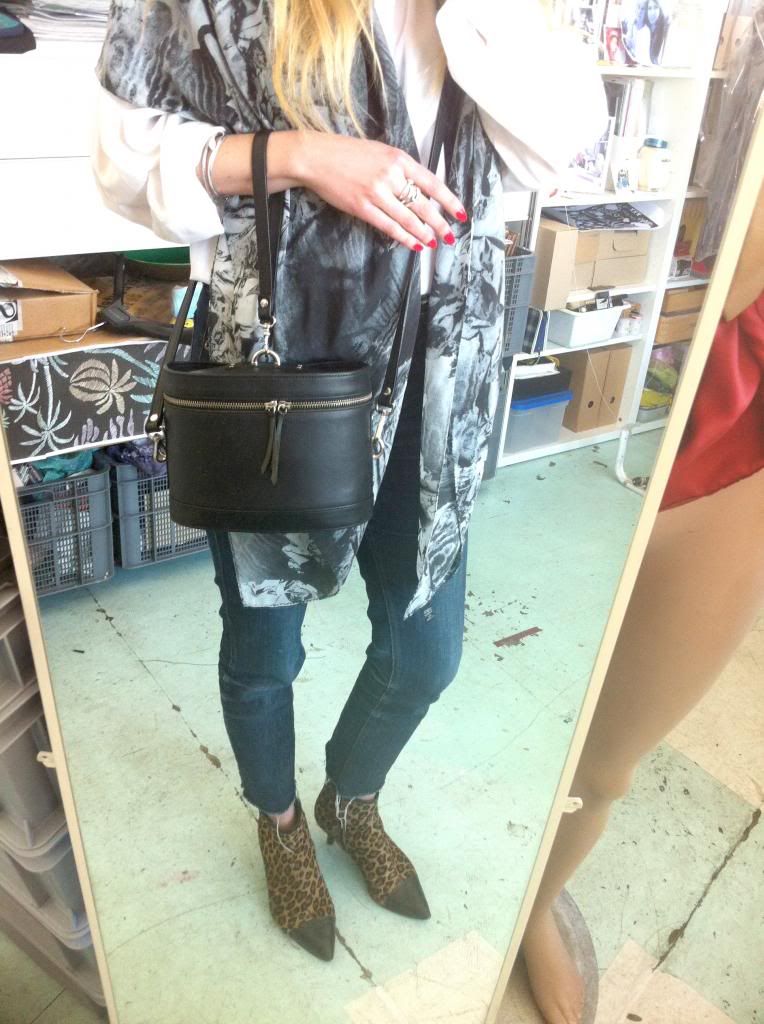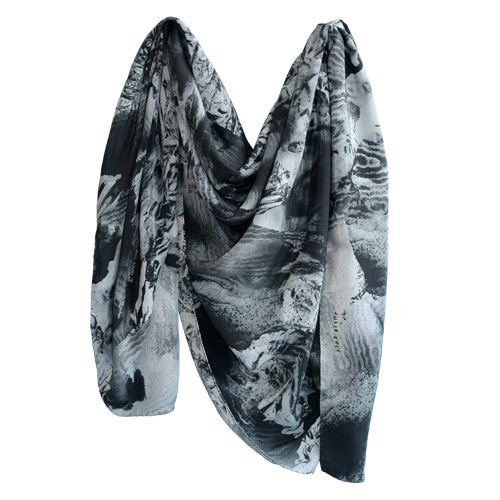 What is your favorite Family Affairs piece and why?
My all time favorite is the
Bright Sky
shirt! The color is so fresh and it's perfect for this spring weather! It looks good even without ironing it, buttoned up or down.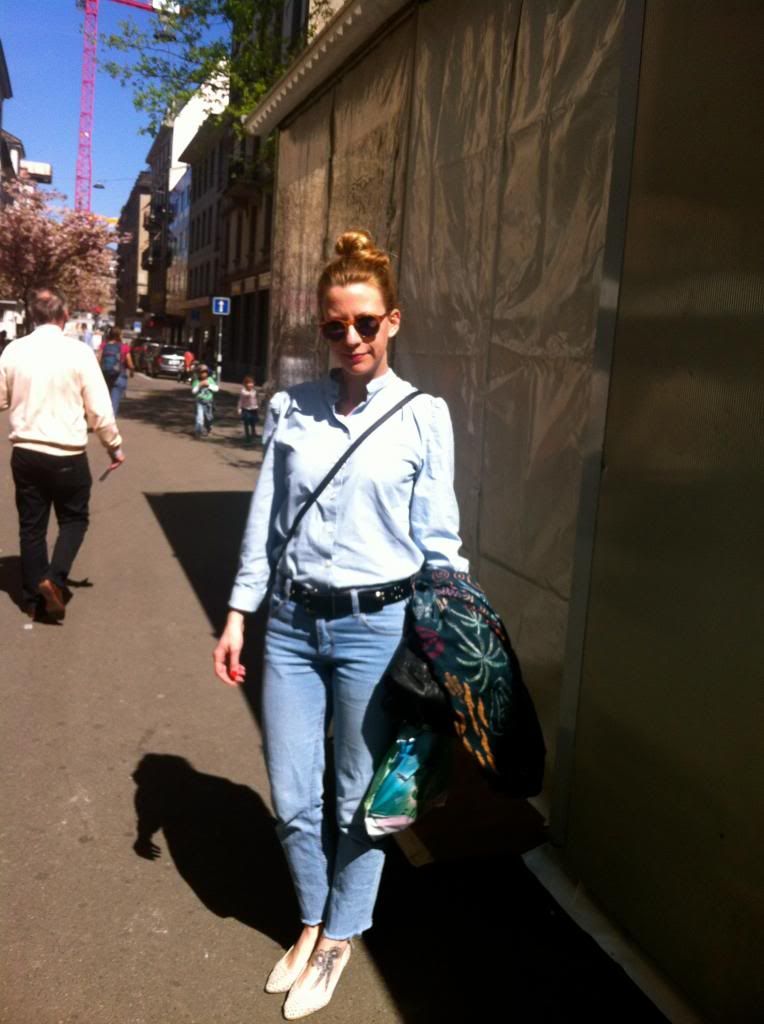 My favorite piece of the new summer collection is the
Elba kimono
- can't wait to wear it in summer!
I wear my
Gatekeeper
and
Aphrodite ring
of the
Circe collection
every day.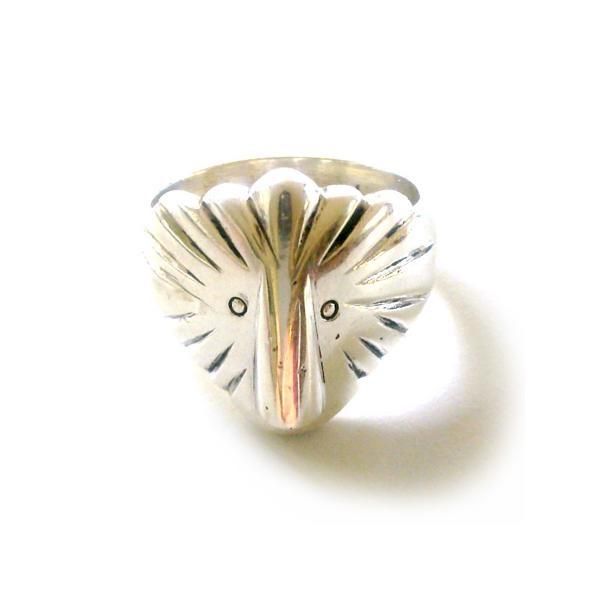 I love using your scarfs as a turban, what is the best knot technique to create a turban?
This is a quick and easy way to make a turban with a oversize square scarf as the BRAIDLAND - blues is (140x140cm).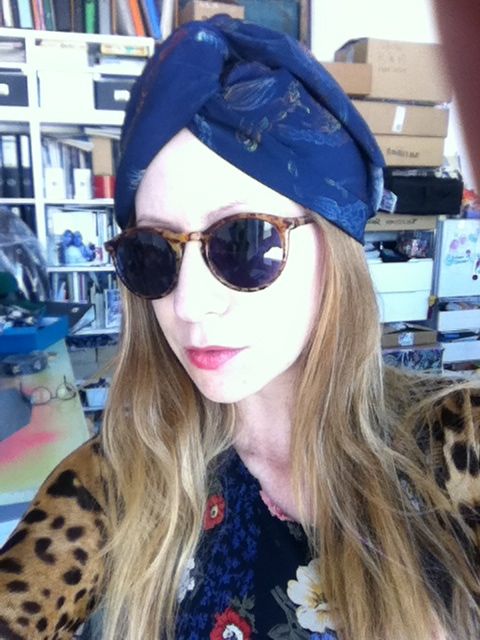 Fold in half to a triangle and then fold it up to a narrow band
If you have long hair - fix them first to a losoe pony tail
Place the scarf in the back and twist it in the front
Lace it in the back
Bring it to the front, make a little knot and hide it under the turban
Now you open the hair again
You are a master at making sauces, do you have a recipe for us?
I will share with you a light and delicious pesto without garlic I did the other day:
Roast hazelnuts and pine nuts and put them aside
Gently roast zucchini and deglaze with white vermouth
put it in a container with feta and nuts
add fresh parsley, dill, chive and flavor with salt and pepper (carefully with the salt - as the feta is already salty)
now mix it all up with a hand blender
serve it with a good italian spaghetti
Voila!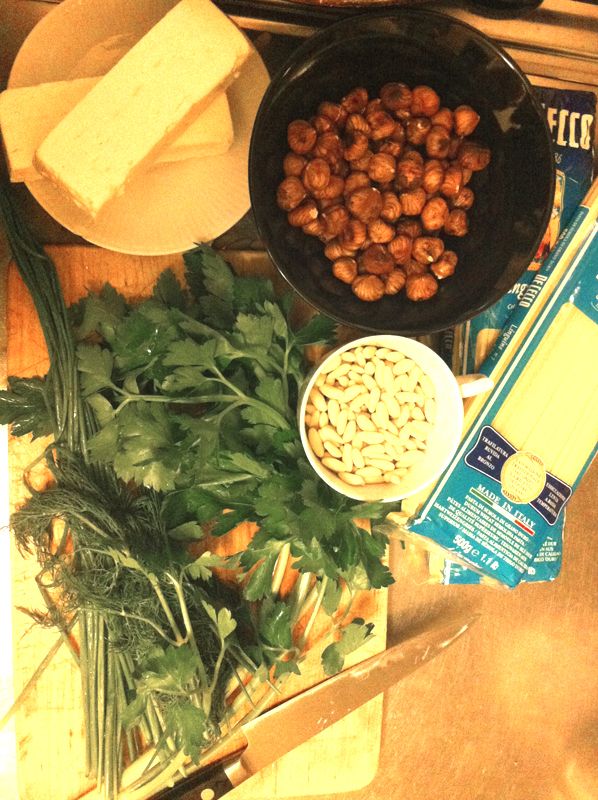 What is your spring song of 2014?
Running up and down on my playlist is
Hibou - Above us
Temples - Shelter Song
Trayler Trash Tracys - Black circle
We are both into natural cosmetics, what is your all time favorite natural cream or shampoo etc?
I love organic Jojoba oil – it's good for everything. The latest hair product discovery is
henna surya hair restoring mask
- the hair feels great and shiny and it's a truly natural and super sustainable product!