My mum and me are in Delhi now, making a new collection for Family Affairs. I haven't taken any pictures yet except in the hotel room. India is so big and so intense, I always have to settle in before I feel "normal", so much to take in, so much color, smells..jetlag.
We already got productive on the first day. No time to loose..just 2 weeks and lot's to do! I am so grateful we found such an oasis of a hotel. We'll have dinner on the roof under pink, silk drapes. The birds have lot's to say, sounds like a jungle out there...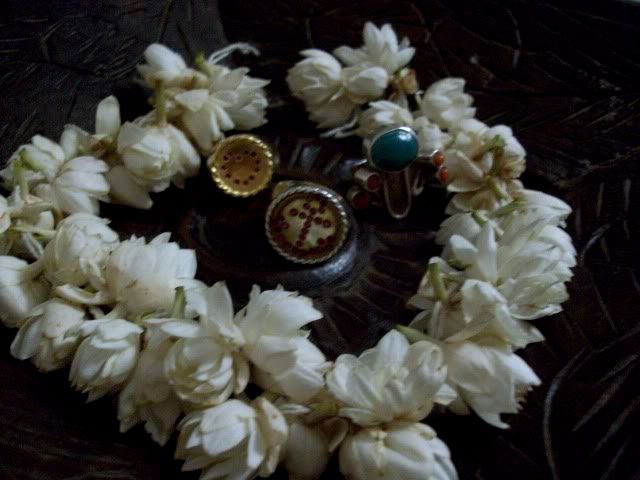 I can't really go anywhere without my Circe rings. Last night when we arrived at our room at 2am. I found this bowl with Jasmine where they fit so nicely.