Today was a handover day! Met our seamstress to be handed over our prototypes for ss10 and then met up with Tina to hand over our
FA
suitcase-Tina is gonna sell
Family Affairs
and
Toujours Toi
at the
Rimini Mercatino
on Monday from 6pm-12am in Zurich. Again the line up of stores and Designers is great! stop by if you can, I am sorry I can't be there!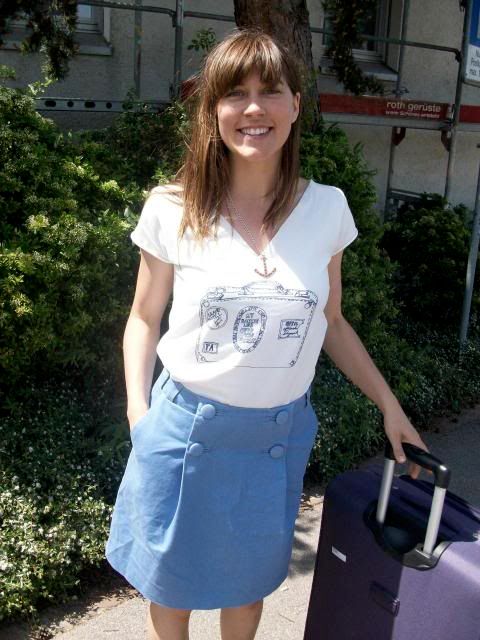 Tina is wearing her "MY Bonnie Is Over The Ocean" t-shirt (They will be for sale at
Rimini
for 49.-!) and her "Sailor's Moon" necklace in silver with coral.