Probably ate the best food of my life here at Narakio (I am sure it's mispelled sorry!) Narakio the brillz chef is a friend of Mitsuru and watching him cook was enthralling and awe-inspiring. And all while he manages to cook up little artworks of perfection he also cracks jokes and mind-reads what people want to eat. I am not even kidding. Yoshi Yamamoto is also not kidding when he takes Narakio along with him for fashion week in Paris..Oshi Oshi!! I love eating at the bar, all loud, steamy, smoky and watching someone cook. Home is where good food is, right?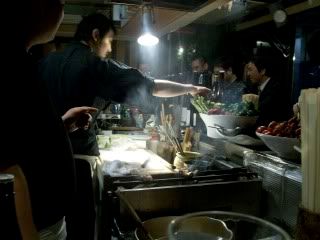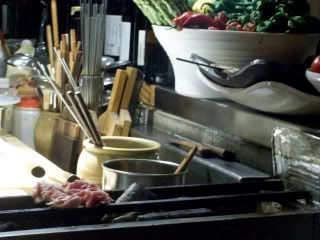 Maestro at work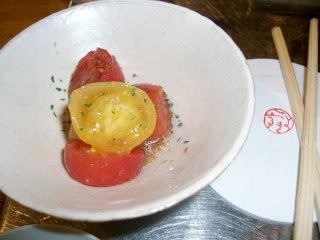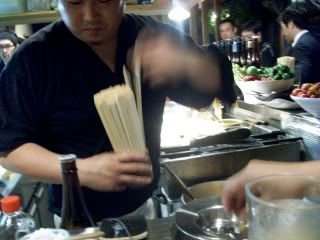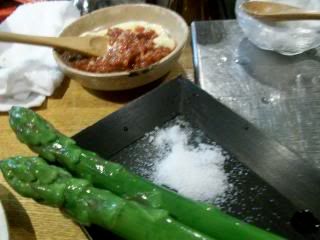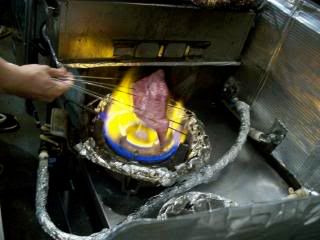 Narakio even has his own action figurines!!: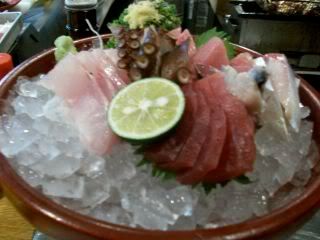 These fruits made me want to go dance in a forest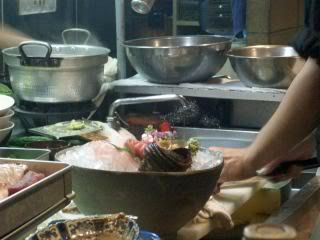 Nearing a food coma: the whole
Chi Rho
crew: Shizu, Miami and Mitsuru.They are awesome!