I have been missing my camera a LOT! I borrowed my cousin's camera and seem to only be able to take pics that are either blurry or totally flashed out. Here are the only pics I took backstage from last friday!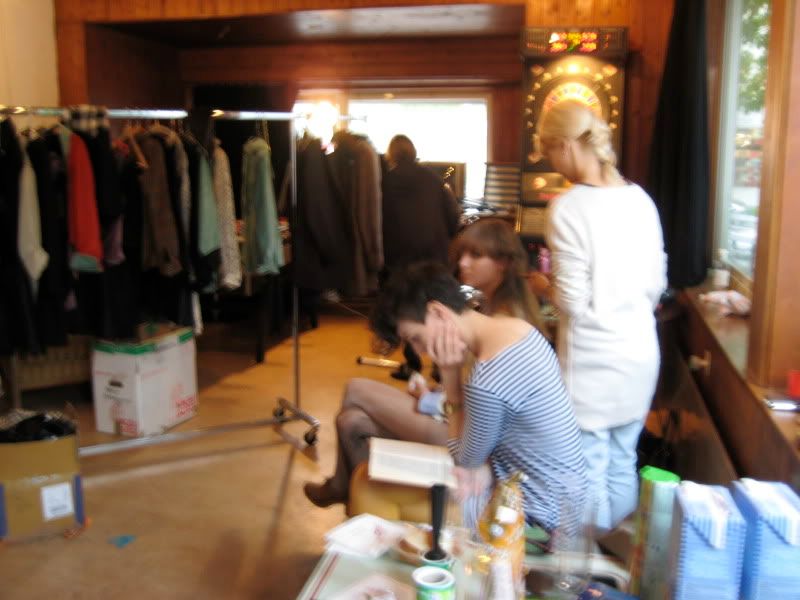 Nicola in her
Northfork
blazer at work on Tina Bleuler! Nicola and Tanya came straight from working at the shows at Paris fashion week to do their magic for the show!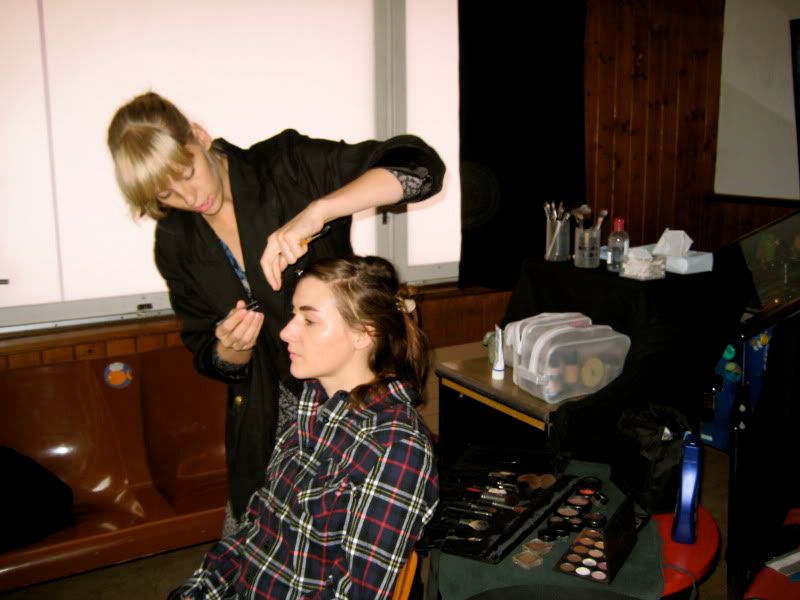 Our backstage included old fashioned game machines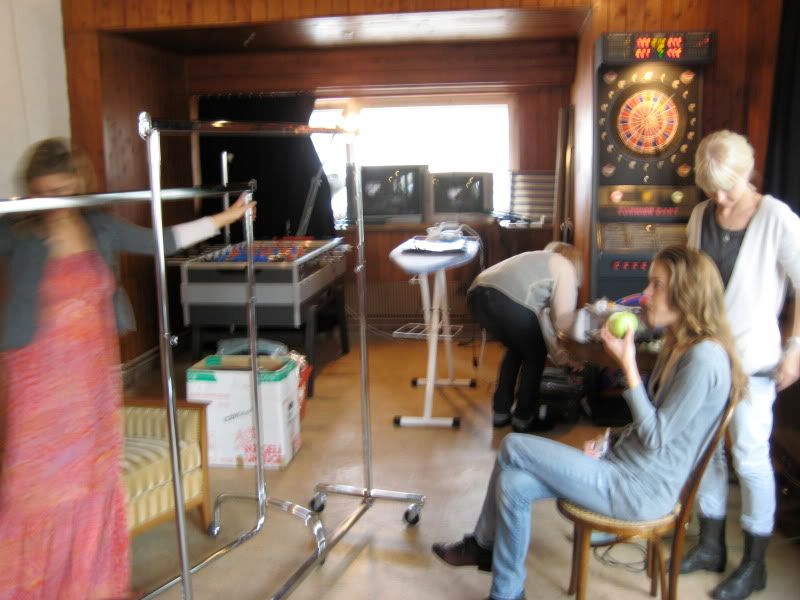 It's pretty great if your model is also a seamstress..Ayana doing a last minute alteration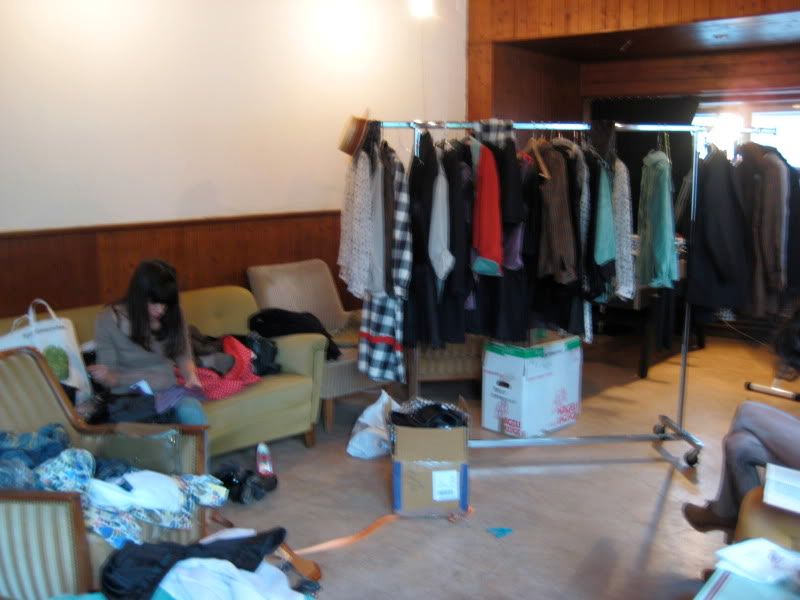 I have so many people to thank for helping to make the show happen!!
my mum, my dad, my sister of course! My models: Ayana, Lisa, Miriam, Tina Bleuler, Tina Brägger!!
For hair: Tanya@
b4agency
, for Make-up; Nicola@stylecouncil
Eva, Morena, Nadja, Vinz, Tina Michel!
Everyone did such an incredible job and I felt beyond lucky to have such amazing people around me!! THANK YOU!!!