On Saturday Eva picked me up and as some die hard thrifters we did a little turn on the icy Zurich flea market before locking ourselves in the "office" all day with good music to work!
It was mostly grumpy old men and toys. But I managed to score a dreamy mustard colored silk summer dress. Can't wait to wear that!! And Eva got a pretty brown hair bow..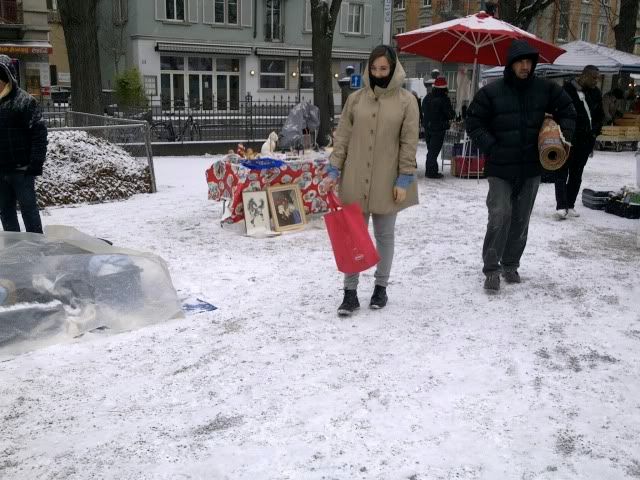 Eva being magically attracted by jewels!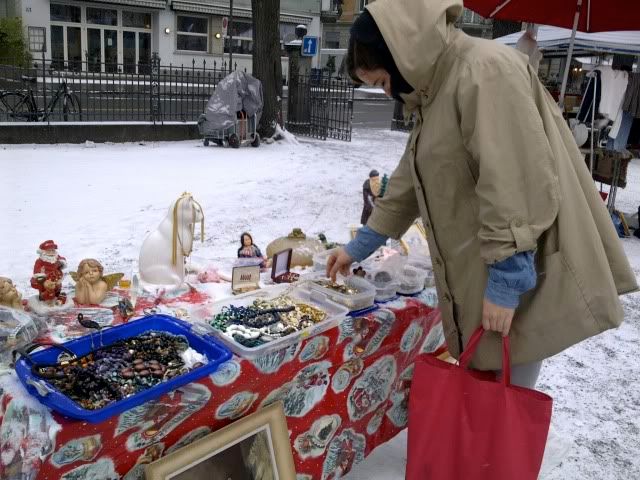 I t was a frosty welcome