on my latest fleamarket excursion with
Play
I scored a mustard colored velvet vest and a Spanish Playboy from 1979.
My new Gilet with the
Piano shirt
and
Sunday Morning
skirt dancing to the Bee Gees!
and an add for Swiss watches (the least x-rated page of the mag) from playboy: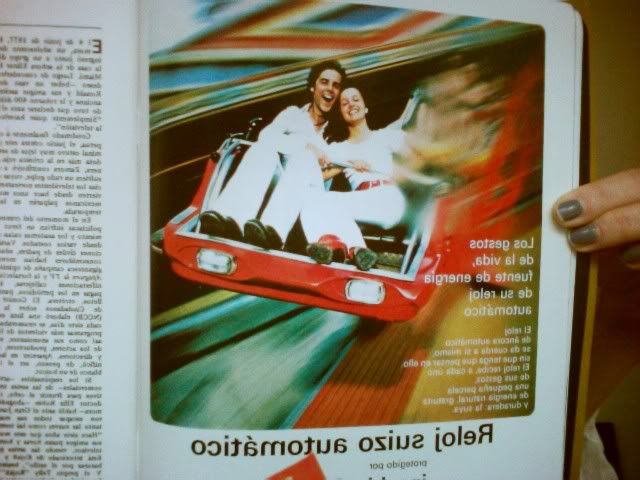 yep it's raining and it's grey but may I suggest for once to not listen to sad, sad music but go for the light and fun and do some disco dancing at home?