We had an apero for my sister Julie's birthday at a Spanish bar yet there was a big US flag there. It looked great with Julie's outfit! Julie wears her new
Play it Again Sam necklace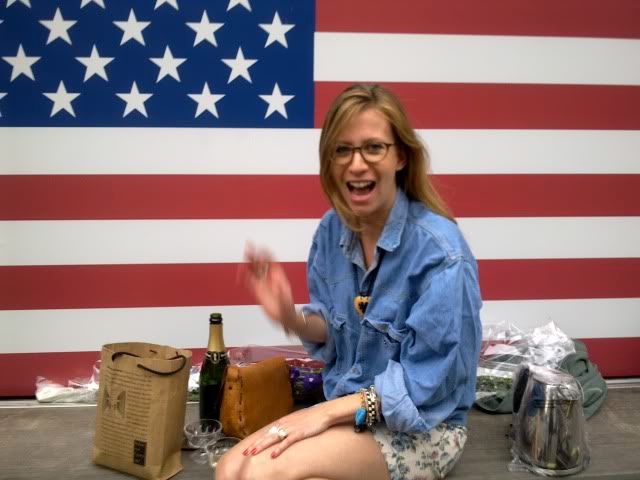 An abundance of Circe rings. And wearing the
Keaton hoops
as bracelets..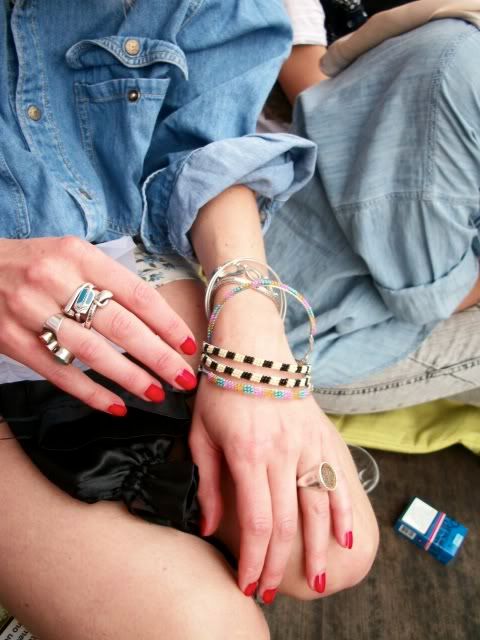 The ladies & the water boiler. I am wearing the
Bojangles dress
and
Calling Paris jacket
.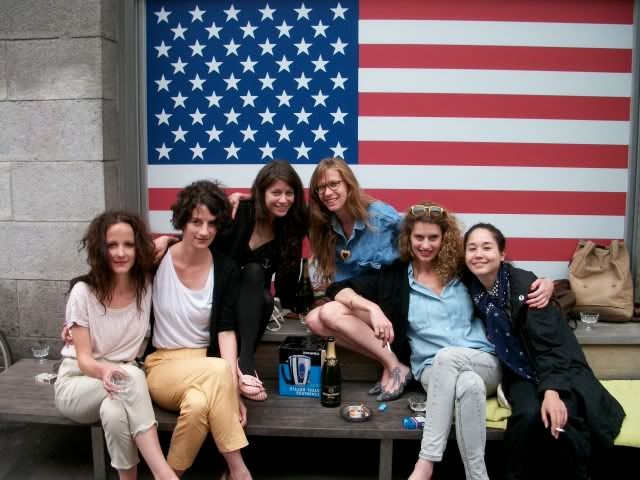 Later we went to Volkshaus for dinner. Volkshaus has been growing on me. It's just great when you can show up spontanously with a group of 8 and get seated right away in the perfect cozy spot. Also our waiter was so funny! After being all secretive and sneaky about ordering a surprise cake with candle for my sister. He mentioned to her that he hear it's her birthday and that something special was on it's way. Way to keep a secret! Also after we said the chocolate cake piece was not that big he said: " I think you have all had enough to eat" but he meant it sweetly!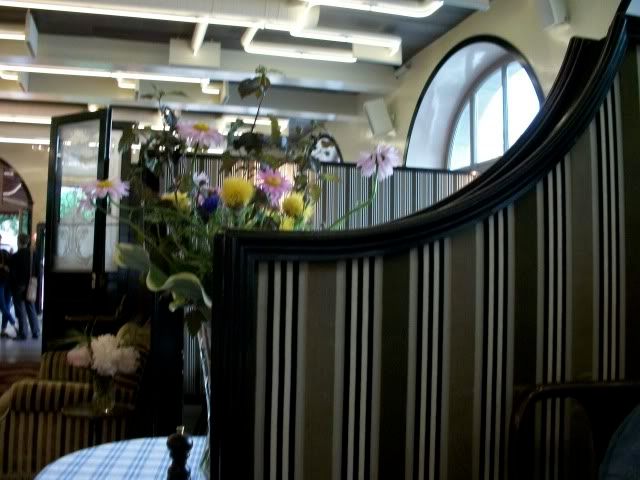 Even if it's your bday it's still hard to choose
"surprise"