I watched the film "Best Friends" mainly because I love Goldie Hawn. And because I have been inspired in terms of clothing by slightly dorky 80ies movies lately. It's really not a masterpiece but entertaining enough. What I didn't like: Burt Reynold's hair!
Lot's of tweed, jersey, strange cardigans over perfect button ups, high waisted jeans, trenchcoats, funny pajamas, great boots etc...
Burt Reyonold and Goldie Hawn are a team of screenwriters, a couple and best friends, then they get married and everything goes wrong until it goes right again.
At a meeting with the film producer: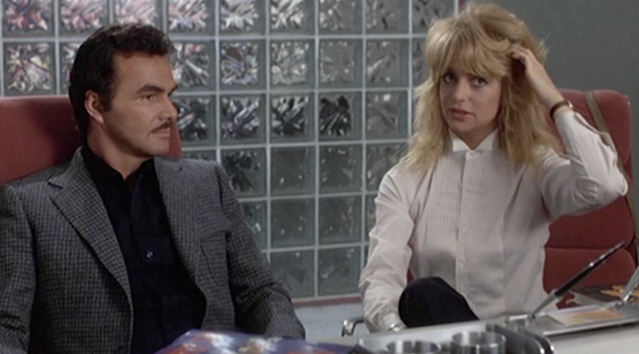 Filmproducer is trying on different Nike tennis shoes here:
This is so quintessential LA to me. Fall in LA; so fresh! But I think it is actually in Miami.
This part made me want to take an Amtrak trip!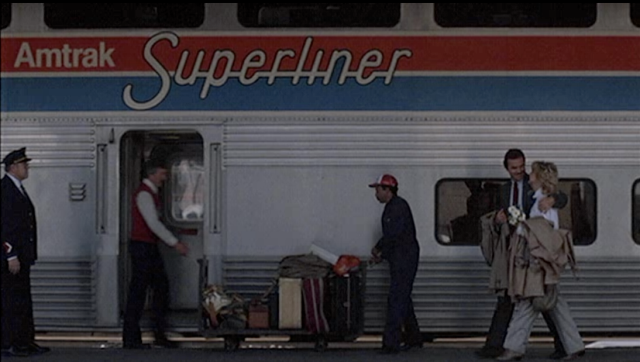 This too:
This kid was playing a keyboard, Burt Reynold didn't appreciate it. Goldie Hawns wears the perfect "chilling on Amtrak" outfit with nice boots! Do they really have keyboards on trains here?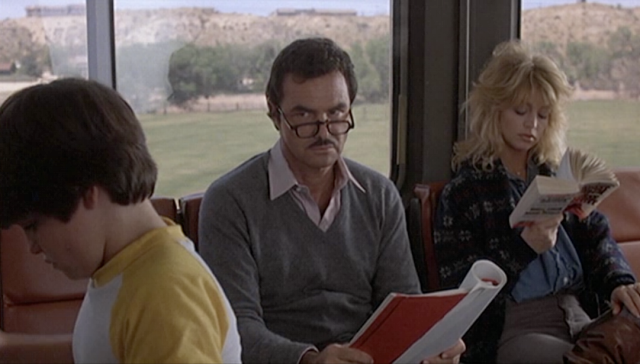 Arriving in Chicago. Goldie is carrying Oranges from Miami and Burt is carrying a gold leather duffel bag?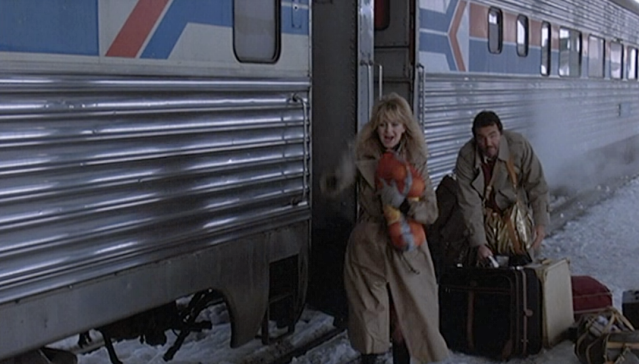 It's difficult down in cold Chicago with the in laws!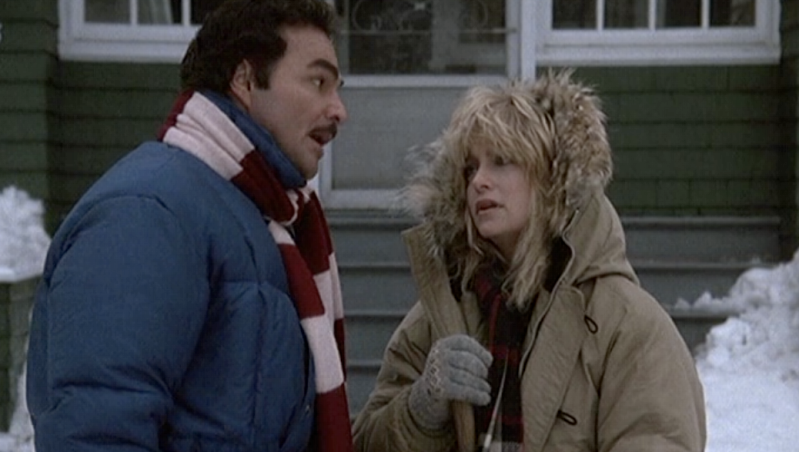 Grapefruits are such an 80ies breakfast...
This jumpsuit looks so much like our
Dear Mr. Fantasy jumpsuit
in black!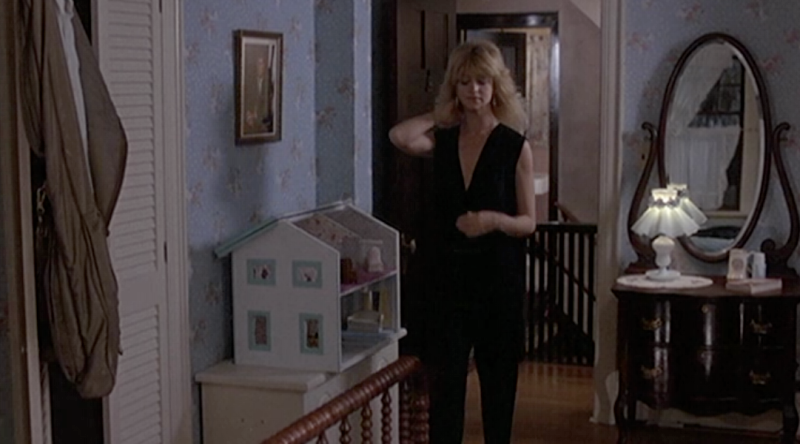 It's also difficult with the inlaws in Minnesota. but I LOVE the whole Ralph Lauren color palette!
Here she just took a Valium because she is about to go to a mall with mother in law and sister in law.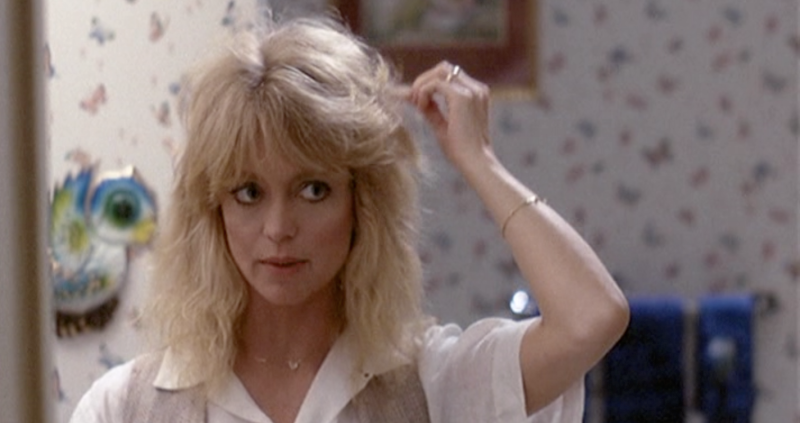 This is at the mall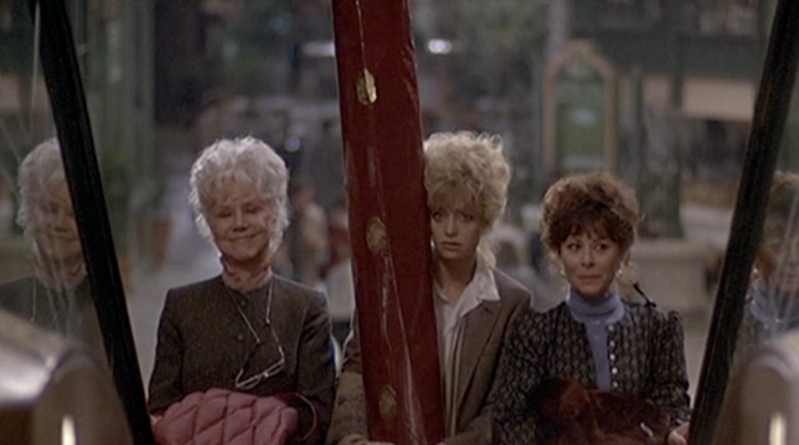 lot's of pastel furniture back in Miami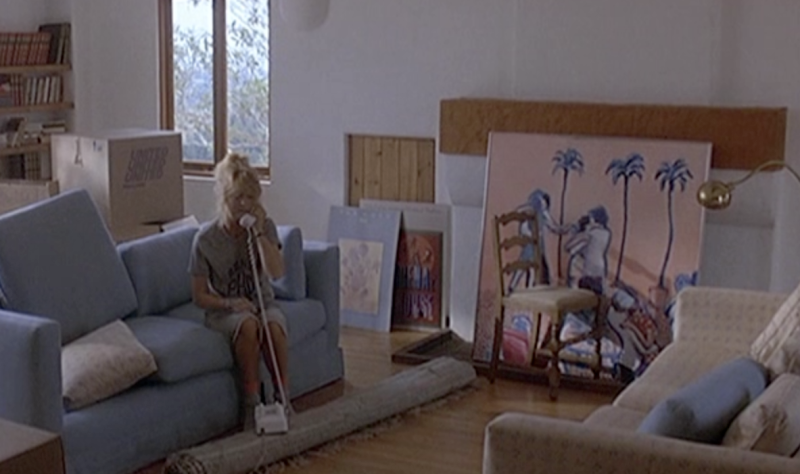 Goldie is not happy here but great outfit with those small leather suspenders and bow!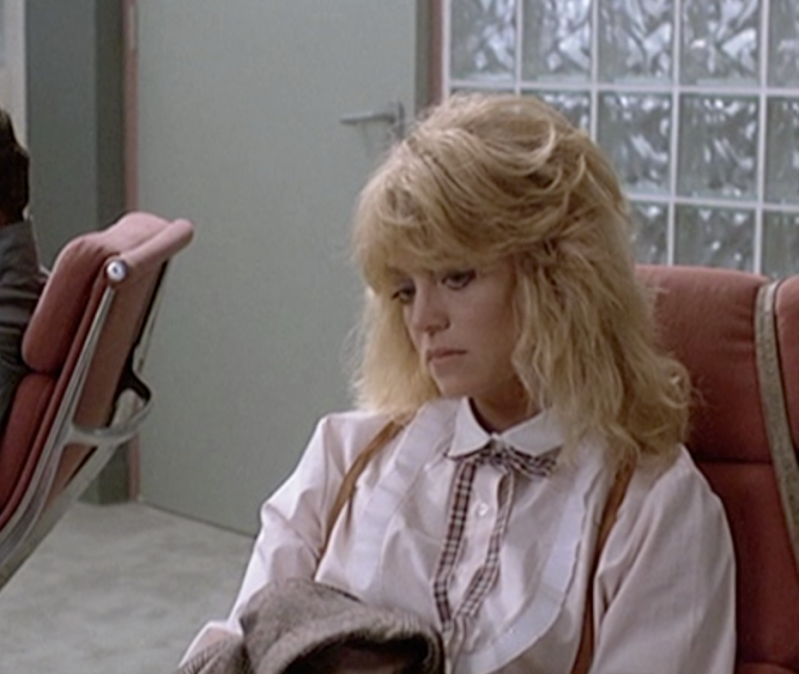 ...and high waisted boot leg jeans with cowboy boots. I love the film producer's office!
The hipsterdream secretary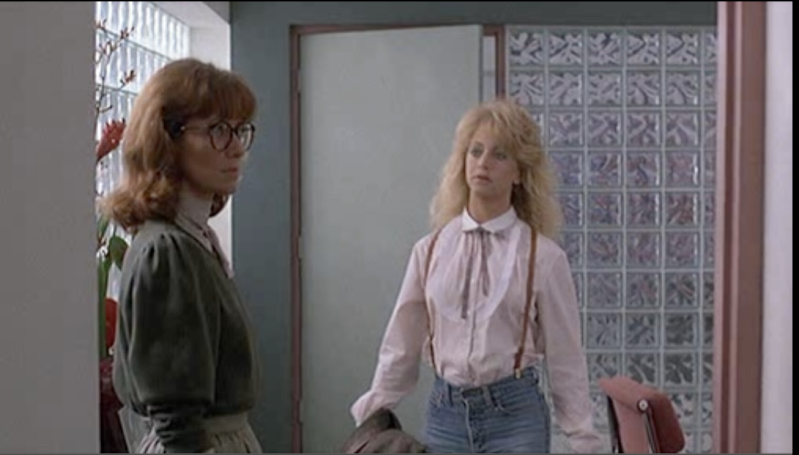 Don't be sad Goldie! Your tweed is right on!
The romantic end: