In December 08 when my mum and me were working in Delhi, we would eat at
Saravana Bhavan
about
3 times
a day, that's how much we liked it! I have been hesitant to try out the Saravana Bhavan location in NY but I have really been missing good Indian food and today Jenny and me had a lovely meal there. I am obsessed with their desserts. GHHEEEEE. I love Ghee! I really liked it. Yes it's not like in India but still really good...
Here is Jenny looking cute in her
Baby I'm A Star dress
. I could hardly see her when I arrived, she blended in so well with the wall! Jenny drinking a salty Lassi.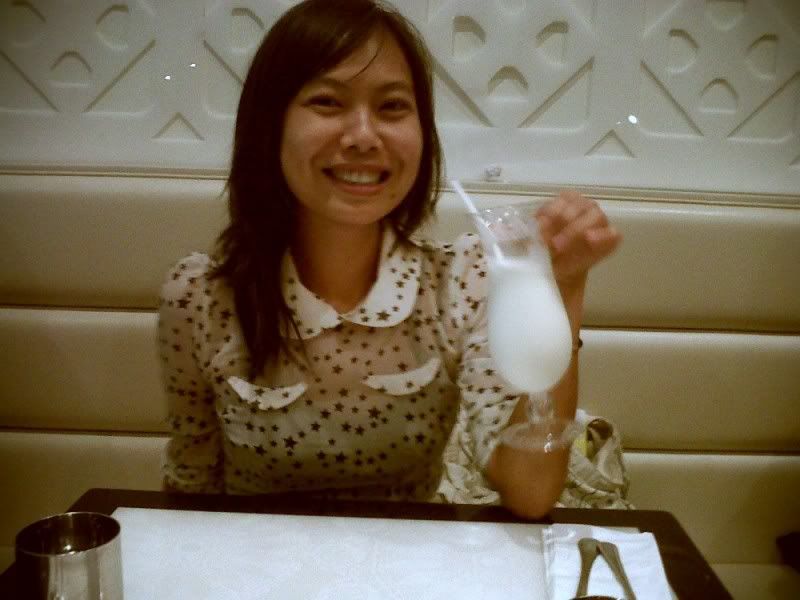 And off we gooooooo!!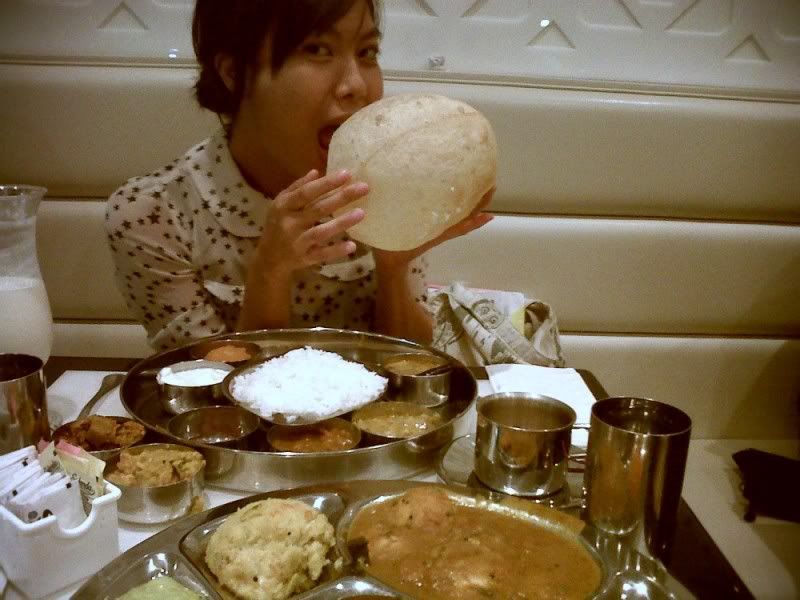 You know what I love best? Those little walks in the NY summer air after a movie or a dinner!
Sorry for the blurriness but here I am wearing my dear
Dear Mr. Fantasy jumpsuit
in silk..