The S
heherazade earrings
are my favorite glamour earrings! What's better than a big moon, stars and swarovsky sparkels on your ears? Especially during the Holidays and especially here when it's grey in grey for days! There was a big storm in Switzerland and I was fighting it to get to the postoffice, so that is why my hair is uhmm.. windswept.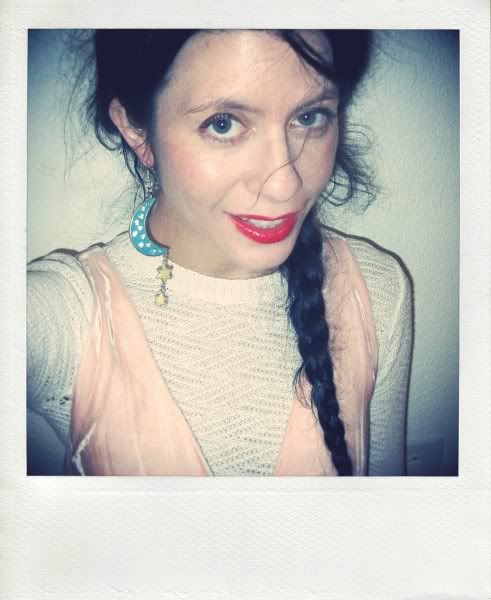 Enjoy the S
heherazade earrings
at 50% off today! I am going to be at the
Heilger Bimbam
market in Zurich all day, selling
Toujours Toi,
so this Holiday Treat applies there too, if you want to come pick them up in person!