Friday was my illustration day. I had a few illustration projects lined up and didn't stop for 5 hours. Time really flies when I get to draw. I love it so much.
I made a new Toujours Toi thank you card.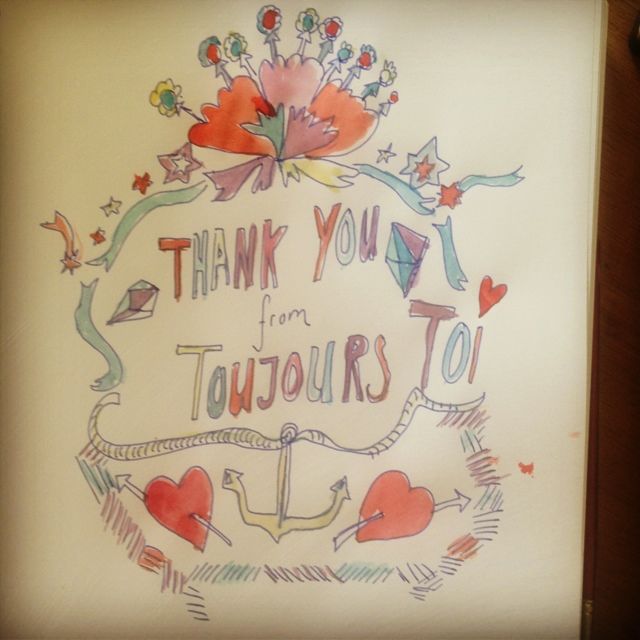 And a Family Affairs Thank You! card.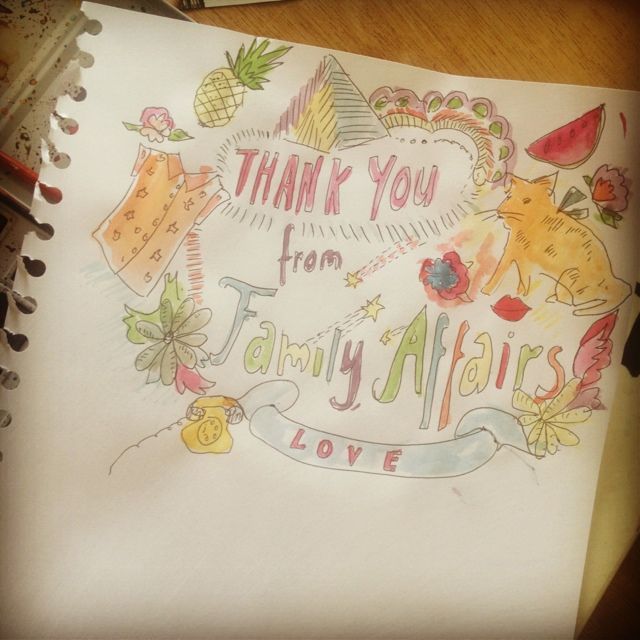 So when you place an online order we will add one of these little cards to your order ;)
And also; THANK YOU to all of you amazing people out there who like what I do, I appreciate it more than you could imagine!