Today is a picture perfect Easter day in the Northfork and the Zopf and eggs turned out well and we had a lovely, Swiss style brunch. I hope you ar enjoying a colorful and happy day too!
My final Easter outfit is the
Baguette shirt
with the
Cindy skirt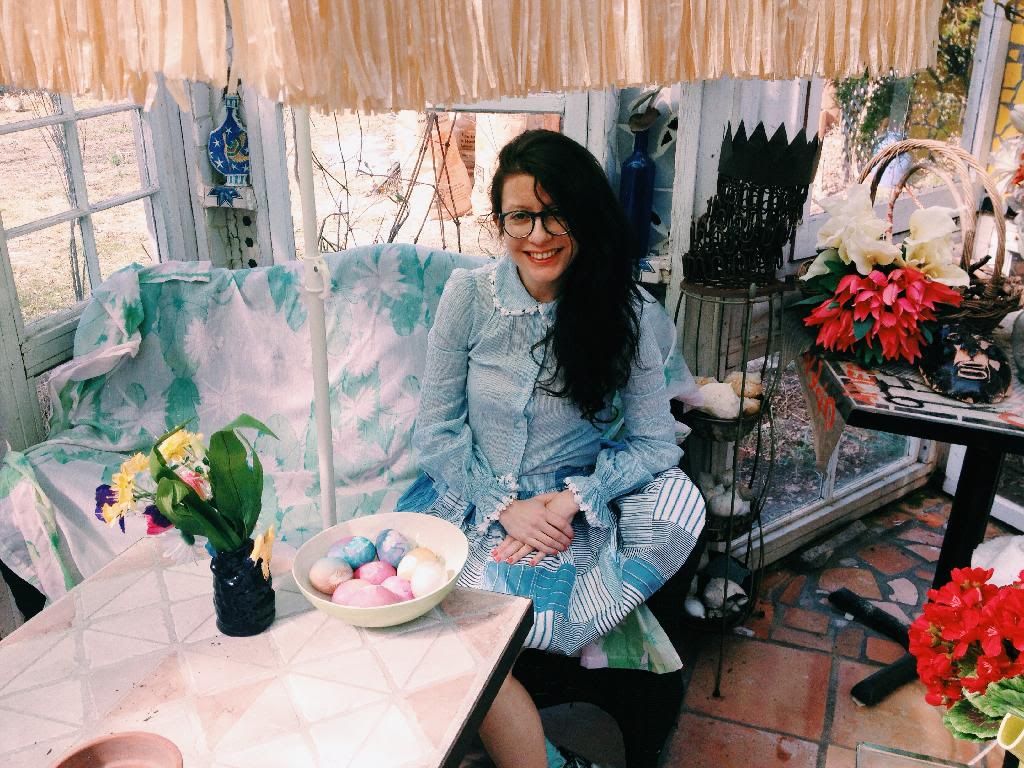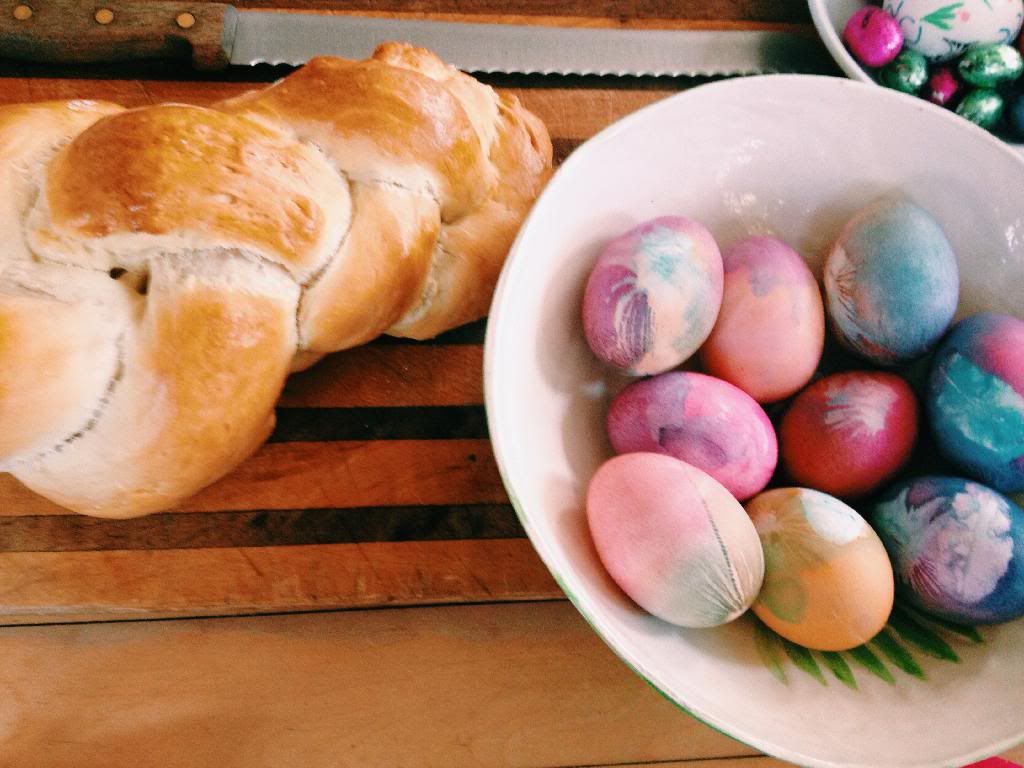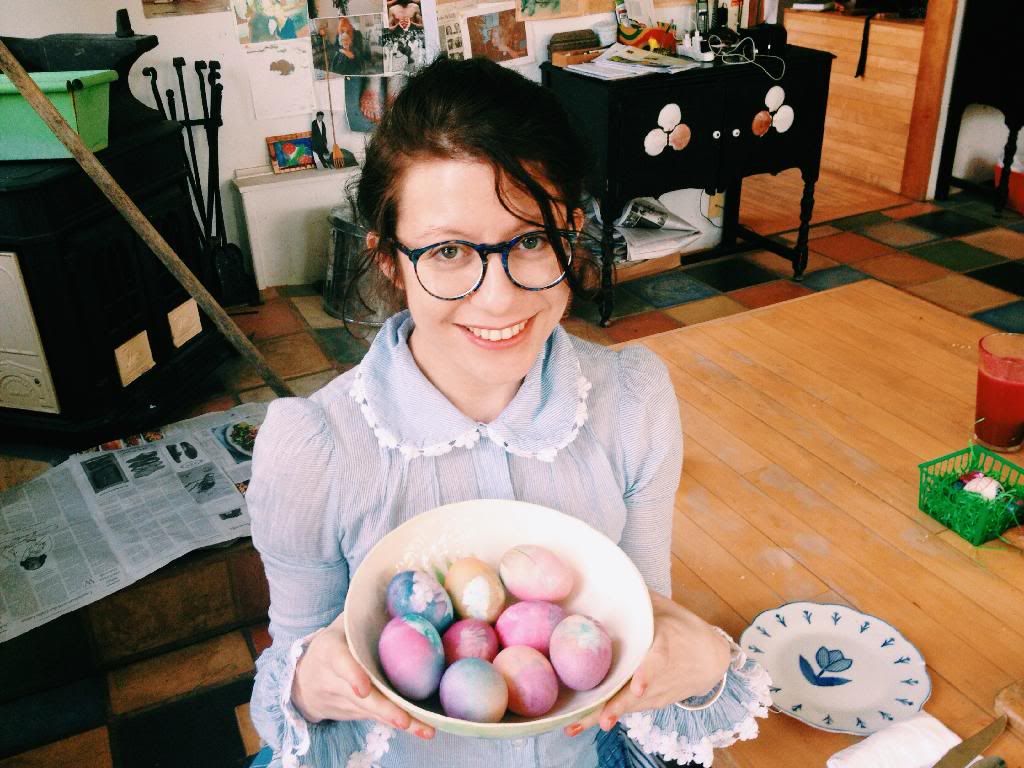 Easter bunny spotting in the garden!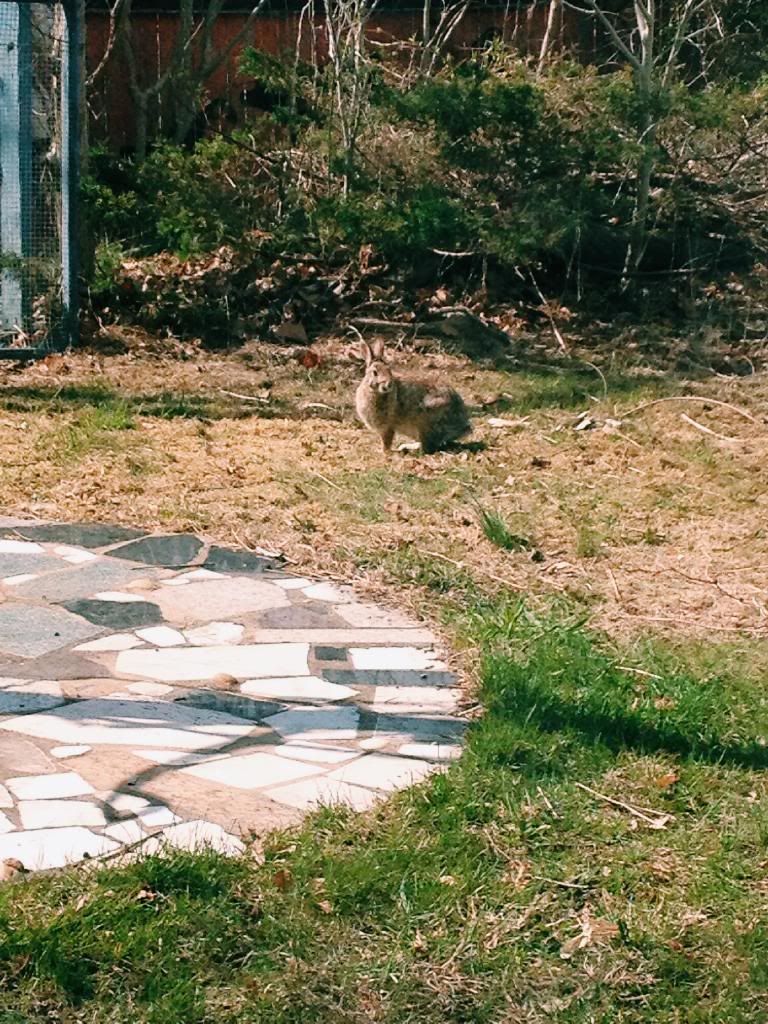 I dyed them with a nylon stocking, leaves and various dyes :)