I am so slow at updating only because doing this show and the preparation was like an express train through my life, the landscape gotten so blurry outside , I am just trying to get caught up to all the other million things again, like production and delivery!
The fitting a day before the presentation was a long and fun day. We set up shop at Jen's place. It was a fun headquarter; Jen who styled the show, Molly Jen's assistant, Alina from
Art and Commerce
who did the casting with us,
Anna-Katarina
who helped me out on many, many things. Let me tell you these girls are so top notch I can't even take it. I felt so lucky to work with them every single minute!
It was a brilliant sunny day.
Molly and Jen fitting Katy
Molly!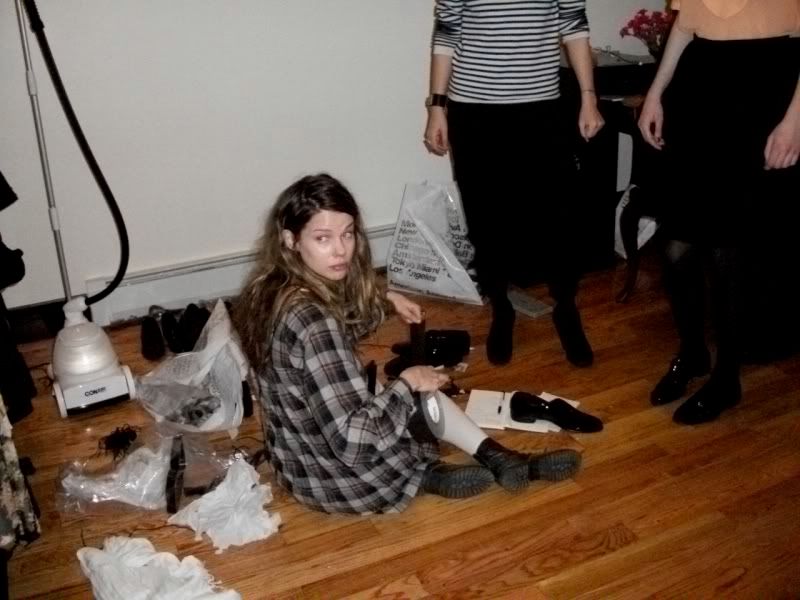 Daria and Elizabeth