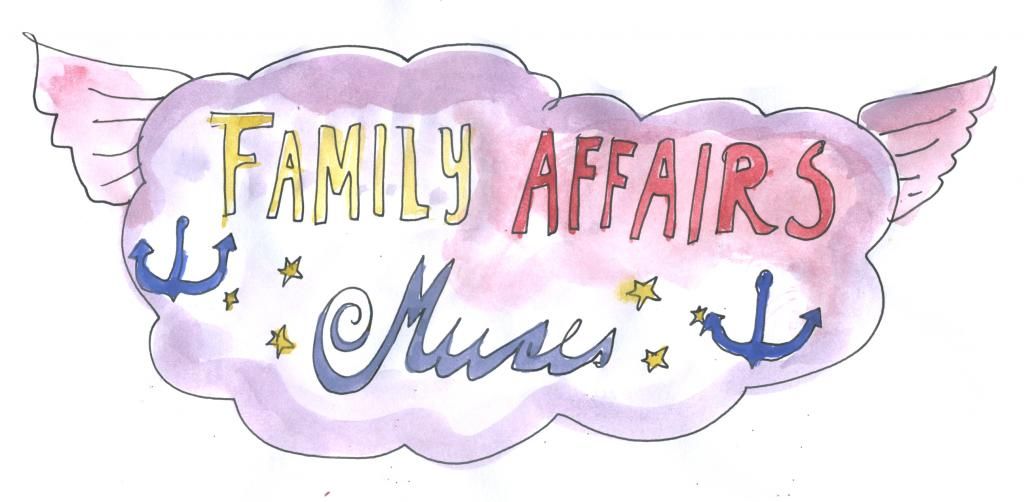 I met Alida last summer when she was interning for us. Anna had made the introduction and we had a great time working together! Alida just launched her new fashion illustration website
One Paper Addict!
Alida, you have a really romantic sensibility and I love your illustrations, they remind me of fairytales and 18th. century romance. Have you always had a romantic aesthetic or is that something that you have grown into? Did you wear a lot of dresses as a girl too?


Thank you, that is incredible sweet. I have always been a girly-girl and wearing dresses for as long I can remember. In fact when I was younger I would change outfits multiple times a day and it would drive my mom crazy (haha).
For the past few years my aesthetic style has become more and more romantic and feminine. I love the challenge of using watercolor, old techniques like calligraphy, anagogic cameras, it is so delicate, precious and there is little or no room for mistakes. I often joke about being born in the wrong century & my art is a way to connect with all things and styles I love.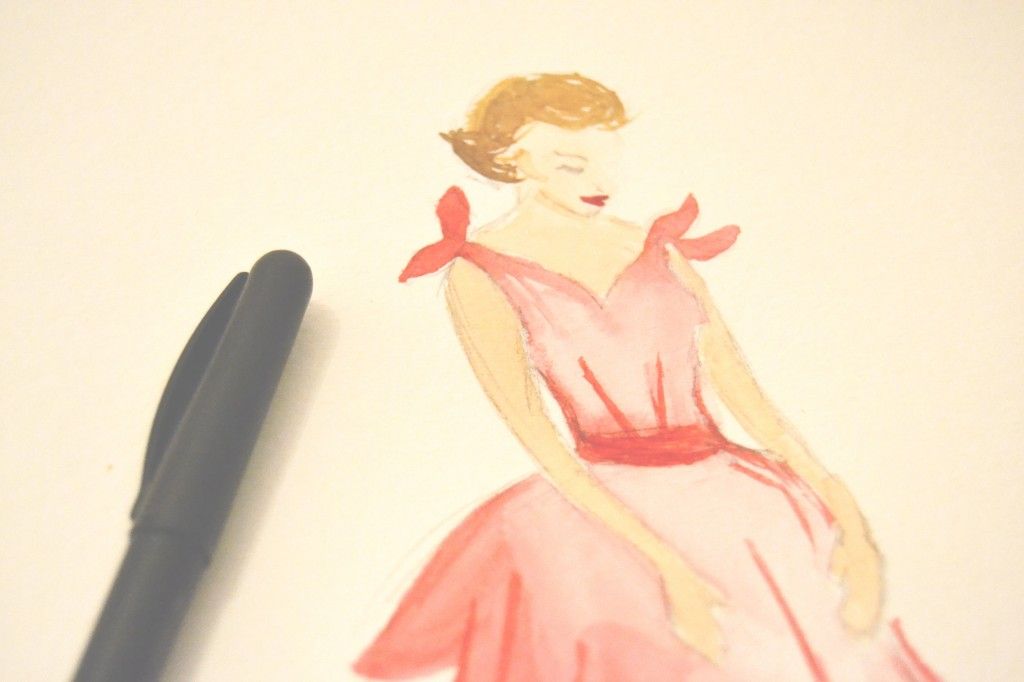 I am a big fan of long hair, your hair is so amazing! What are your hair secrets and favorite products?

My number one secret is to create a good starting point, shampoo twice, condition once and then use a leave in treatment after each wash. This might sound like a lot of work, but I promise it is worth it. Although I have been told using oil treatments after each wash is not necessary by some hairdressers (that I no longer go to..haha), I feel this always makes my hair so much softer and more manageable.
(Here Alida is wearing the Like A Virgin dress)
The
Moroccanoil - Oil treatment
and
Macadamia Oil treatment
are two products I swear by. A few pumps is enough and it just needs to be applied to damp hair..and that's it. Simple and easy. I try to limit the use of hair-dryer, straightener and irons in general as it damages hair, however when I do I use a heat-protecting spray from CHI to minimize damage. Last, but not least a must-have product I use is Biotin (Hair, nails and skin), a vitamin supplement with B-vitamins, which treats from the inside and creates a healthy foundation.
When I paint I have certain rituals and environments that help me get in the mode, is there something that you do before you paint?

Such an Interesting question! To be honest I have never thought about it before now, but I realized I do have some rituals, quirks and environments that repeat themselves. I adore reading, audiobooks, music and movies; there is always something playing on my Mac while I paint. Yesterday it was the audiobook «Pride and Prejudice» by Jane Austen, the day before «The Life of Mozart», an all time favorite from my childhood. I loved listening to stories & music (still do) and creating images to go along with them in my head.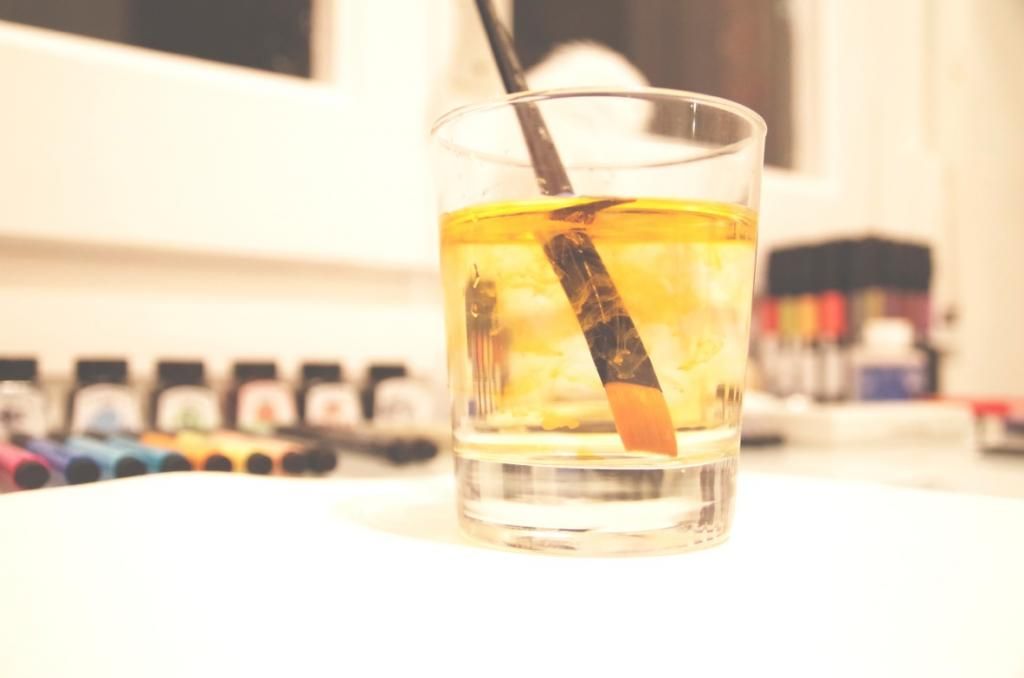 Another little ritual that I have been doing is that i organize all materials neatly and sometimes even after color, before I disorganize them and start painting. This makes little sense, but whenever I am finished with a piece my table and floor is always filled with stuff. The more focused I am with the painting or illustration the less important the surroundings are. Painting outside or sketching in public places are also fun environments to work in, often makes more spontaneous motives. Thinking of it I might plan a painting-picnic in the Laberint D'horta in the near future.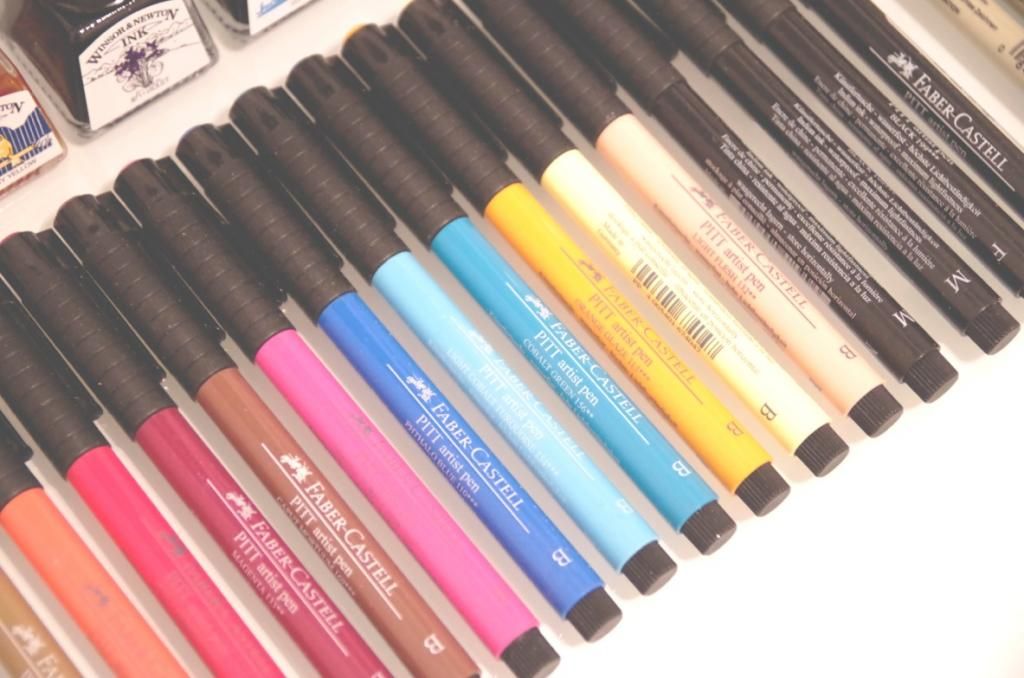 Alida, you are originally from Norway and go to school in Barcelona. Tell us what your favorite breakfast or lunch is in each of those places.

A: Oh, that's quite a hard one, there are so many cute places around in both Barcelona and Norway. I have always been a sucker for the late breakfast or brunch and in Barcelona I have two absolute favorites:
Milk bar & bistro
is located in one of the narrow streets of Gótico (Gignas 21, Barcelona) and are specialized on a recovery brunch, simply to die for. No matter what you order, you can not go wrong!
Mama's cafe
is a lovely little cafe in Gracia (Career de Torrijos, 26) with a cozy outdoor terrace perfect for the Barcelona weather. They focus on healthy and ecological ingredients and offer an all day long breakfast menu. The interior is open, elegant and is one of my go to places for a cafe study sessions.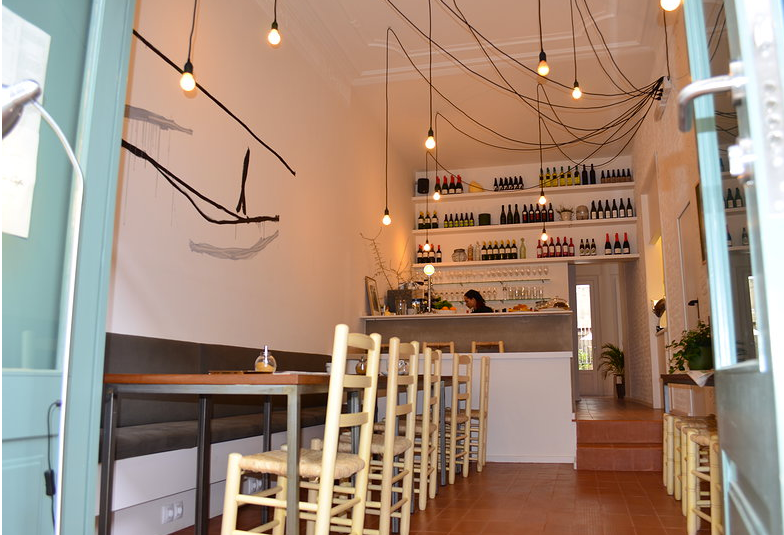 In Norway I don't tend to go out as much for breakfast and lunch, but when I do it is often in relations to Oslo Fashion week;
United bakeries
(Frydenlund, Frydenlundgate 2, 0169 Oslo) is a perfect start to any day. The combination of old french inspired interior and fresh pastries provide a dreamy escape from reality.
What is your favorite Family Affairs piece and why?
If I can only chose one, i must say I'm madly in love with my
5th Ray dress
. It is true perfection in a piece of clothing. The green color is strong, but elegant, the fit is perfect and it can be dressed up and down depending on the occasion. I can not wait to wear the dress with a DIY flower-crown and some strappy brown leather sandals for a casual day in the park under the Barcelona sun.